How to lose weight for playing soccer
How to lose weight for playing soccer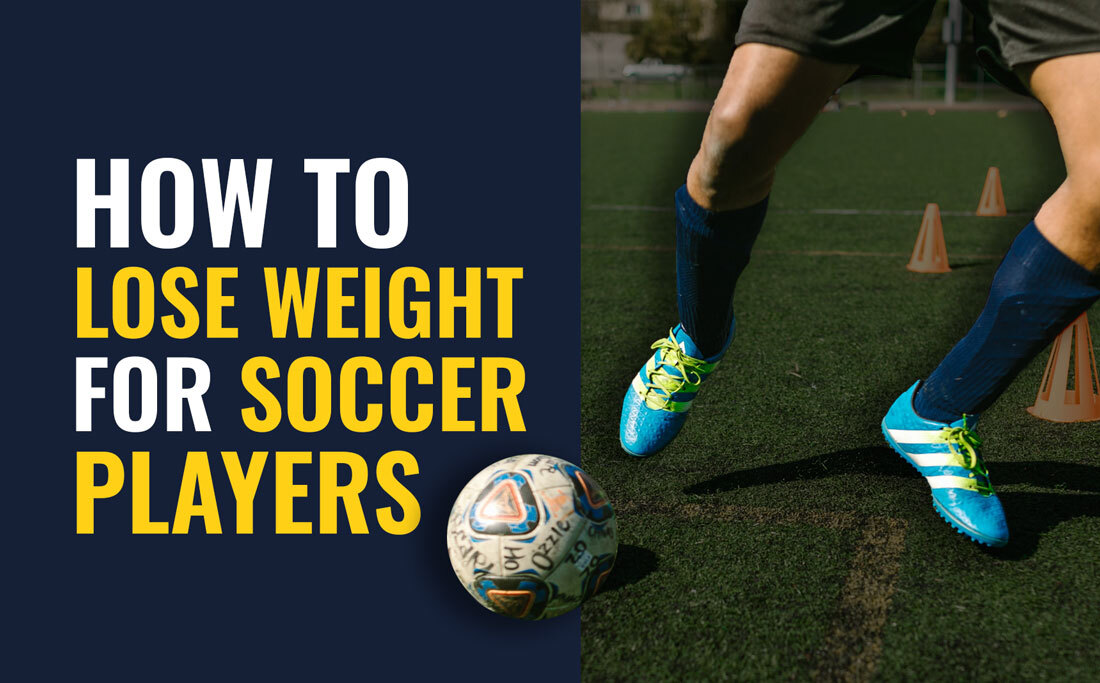 | Summary | Secondary Objectives |
| --- | --- |
| Maintaining a sensible weight is crucial for soccer players, influencing performance and endurance on the field. But how to lose weight? | Physical |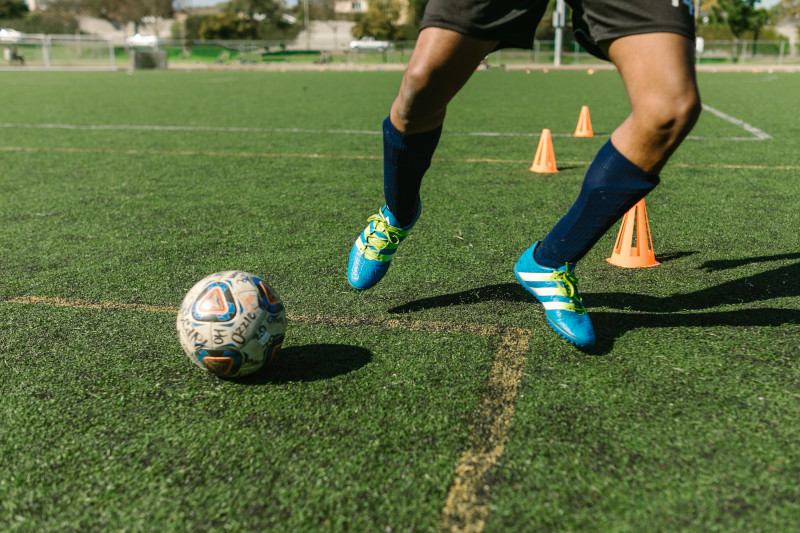 Soccer is a universal game, a language spoken by all nationalities. With a ball in hand, you can communicate instantly with anyone and everyone. It's easy to make a connection, make friends, and make memories when playing soccer. There are five billion soccer fans across the globe – that accounts for 64% of the population. However, it is also something that requires a degree of fitness. Even for those older players who indulge in walking soccer, there's a drive for a certain level of fitness to perform to the best of your abilities. Soccer skills can be coached, but personal fitness has to come from within.
Maintaining a sensible weight is crucial for soccer players, influencing performance and endurance on the field. It can be difficult for amateurs aiming to shed excess weight, but by using these handy steps, you should soon be in shape for a kickabout. Who knows where it might lead?
---
Exercise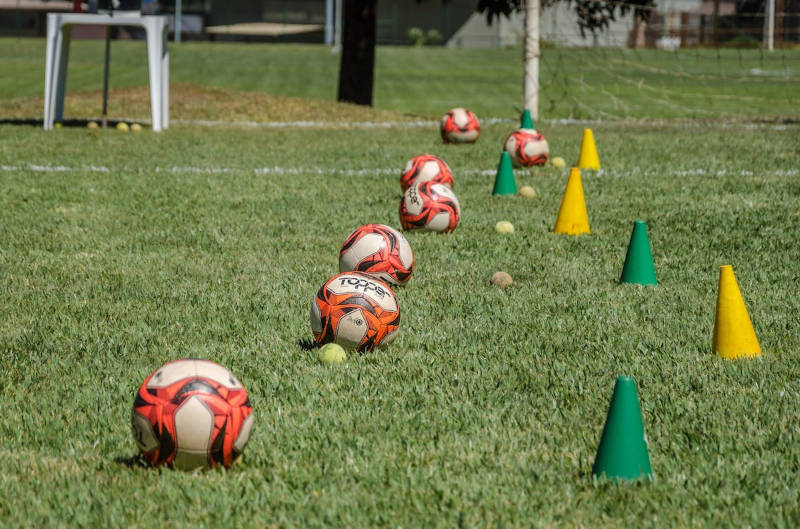 Soccer is an energetic game, but simply expecting to play once a week with your friends and lose weight is not going to get you anywhere. If you're overweight and feel you need to shed a few pounds, then you need to burn off the excess fat you have while being calorie-deficient.
Diet is one aspect of that, but exercise is another – you have to be active for as long as possible. It's a good idea to do exercises away from the field that will benefit you in your overall game. For instance, undertaking a Couch to 5k running program is a good way to remain focused on exercise but also to slowly build up to an end goal. Other small changes, such as walking to the shops rather than driving, will certainly help. It's important to remain active, be it by taking 10,000 steps or going to a gym three times a week.
Only you will know which exercise suits your lifestyle, but the important factor is to find something, other than soccer, that gets you moving. Look to become more active, indulge in lots of exercise without a ball and goal, and you should start seeing the difference.
---
Diet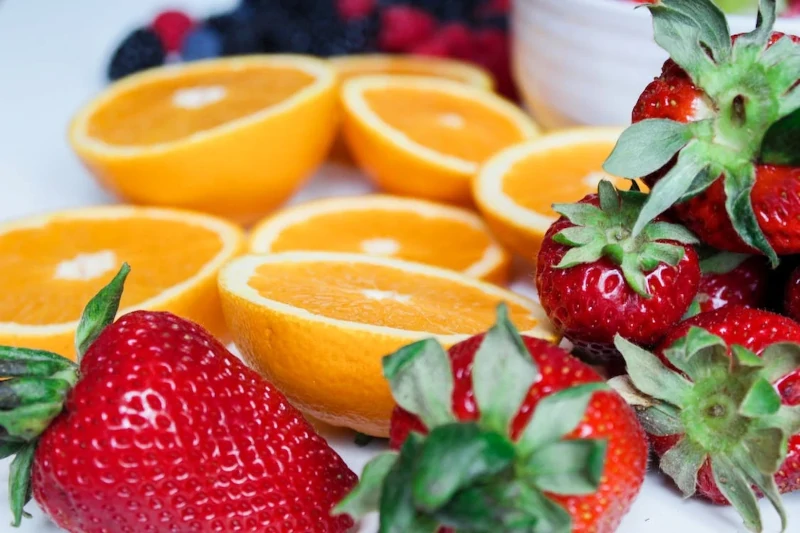 We should say you'll start seeing the difference only if your diet is right. Any good weight loss plan starts in the kitchen because for all the exercise you do, if you're eating poorly, then you won't be losing any weight. For soccer players, a well-balanced and nutritious diet is vital for sustaining energy levels. Any good weight loss program will promote a balanced approach to your food, seeking to incorporate ingredients that you enjoy to help you remain engaged.
When planning a meal, try to prioritize lean proteins, complex carbohydrates, healthy fats, and a variety of fruits and vegetables. This supports muscle recovery, provides sustained energy, and aids in overall weight management. It also offers a variety of foods you can have, rather than fixating on a fad diet that can be restrictive and unsustainable. If you're enjoying your food or having some of the things you like, you're more likely to keep up a weight loss push. Also, remember to practice good portion control to avoid overeating. Opt for smaller, frequent meals throughout the day, ensuring the body receives a steady supply of energy and curbing the tendency to consume excess calories. You can even have small portions of less nutritious foods.
Do remember that when it is time to pull on your boots, you do need plenty of energy, so don't go out there feeling tired. You can boost your energy levels by using food supplements, which can help you get the nutrients you need, but they're not recommended as an alternative to food.
---
Support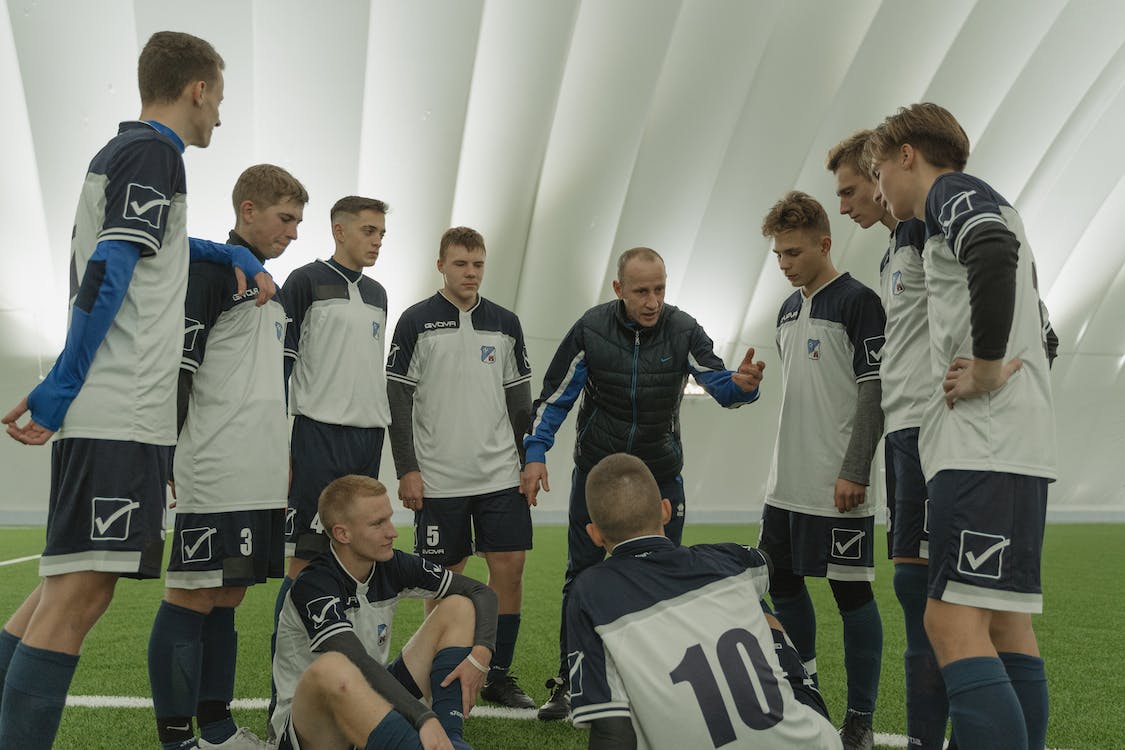 When losing weight, it's crucial to enlist a supportive network of family, friends, or fellow players. Their encouragement, understanding, and shared goals can keep motivation high and ensure a consistent commitment to weight loss efforts. This has led to initiatives such as Man v Fat, where overweight soccer players come together to kick a ball about but also share their weight loss journey.
It isn't all about peer support; consider seeking guidance from professionals, such as a sports coach, nutritionist, or fitness trainer, who can provide tailored advice, exercise routines, and dietary plans suited to your specific needs. Just as Lionel Messi is different from Virgil Van Dijk, every amateur is different and may have different nutritional needs.
Finally, just like a league table tracks how your team is doing, you should seek to track progress using fitness apps or journals. Regularly monitoring weight loss and soccer performance improvements helps in understanding what works best and maintains motivation through visible progress.