How to assess the growth of the technical area: examine team's trends!
How to assess the growth of the technical area: examine team's trends!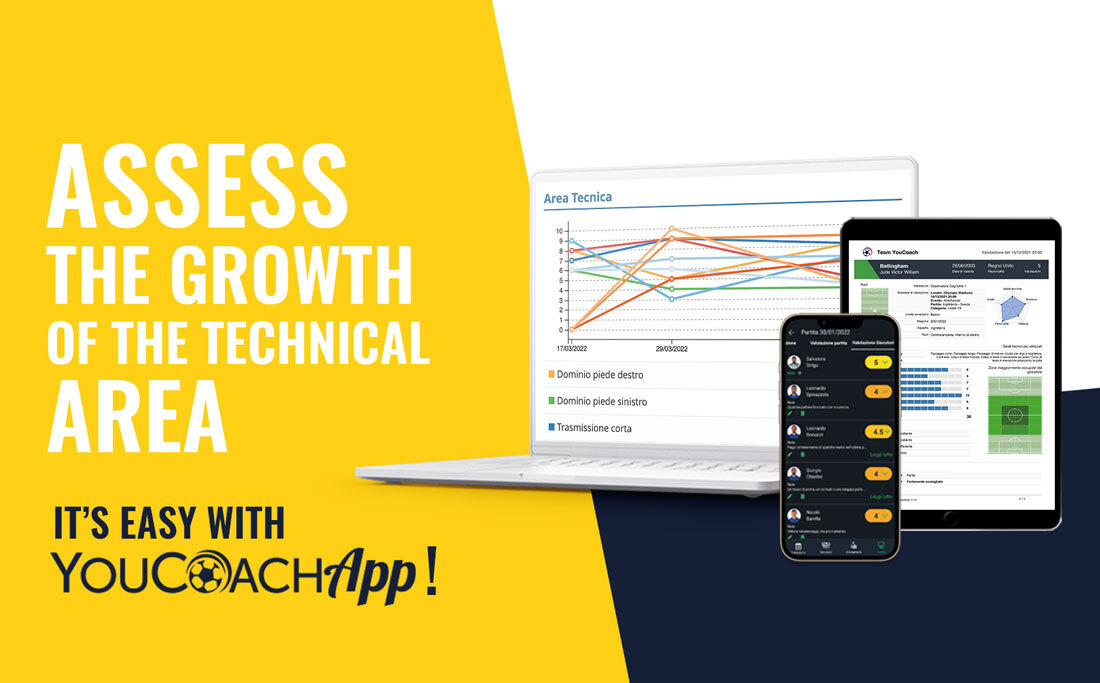 Summary
It's easy with YouCoachApp! Assess your players' growth and performance
The main objective of a soccer coach is to make sure that during the season, at each training session and after each match, the team improves its skills. It's important to
monitor your players' athletic performance during the season
to prevent fatigue and a decline in performance, but assess the
technical, tactical and methodological growth
is just as crucial! 
Often coaches prepare evaluation forms to examine the work done and to understand which aspects to change in order to correct and improve each individual player. It's a difficult job but it can be very useful. How can coaches assess their players' growth using data about attendance and objectives without the risk of having inconsistent data? Easy... they can use YouCoachApp!
---
HOW TO ASSESS THE GROWTH OF THE TECHNICAL AREA
To assess the growth of the technical area for a soccer team there are many useful tools to use, such as evaluation forms and match reports. These are often filled in on paper, but YouCoach developed a software for soccer coaches that digitizes the collection and evaluation of this data.
There are a few actions that the coach can do to measure and improve the performance of the team and of single players:
---
Keep track of your players' progress
Use evaluation forms to assess the team's growth, you can use the default template or customize forms to your needs. Here are some characteristics of YouCoachApp evaluation forms:
Each evaluation form is divided into multiple sections and aspects;
General form evaluates strenghts and weaknesses, technical aspects, tactical aspects, athletic aspects and personality;
The templates you create can be transferred from season to season.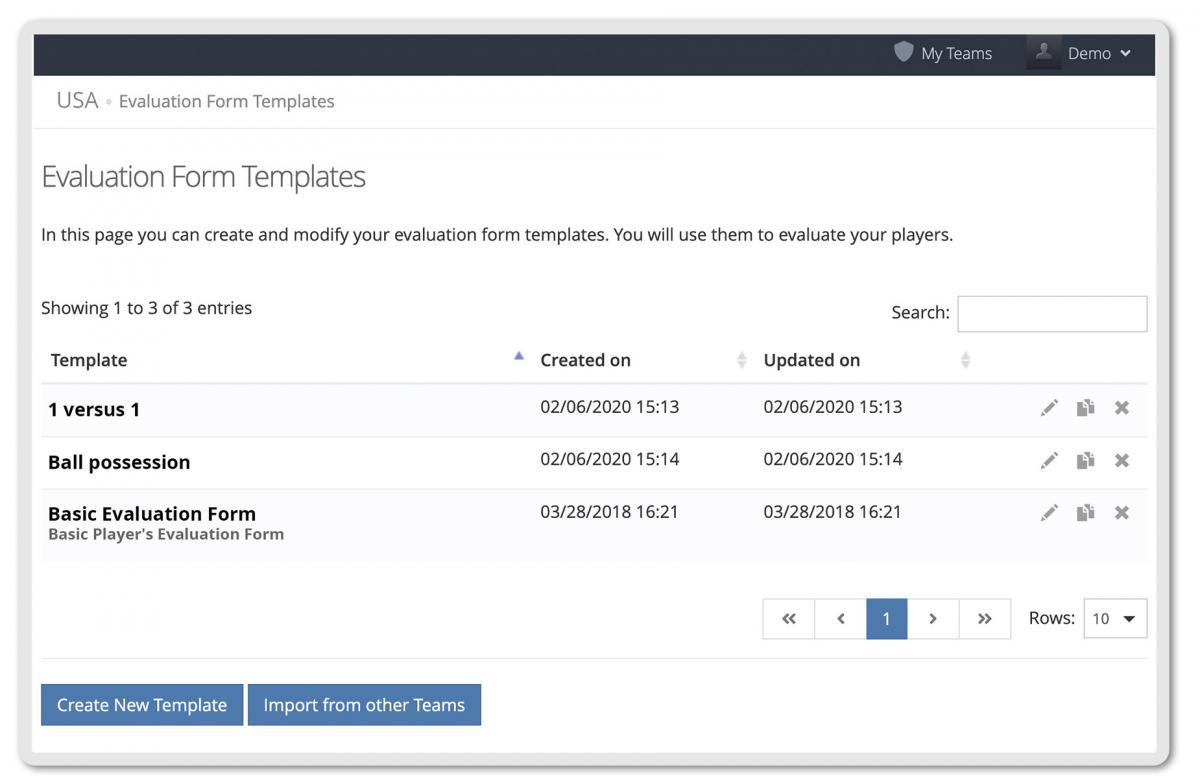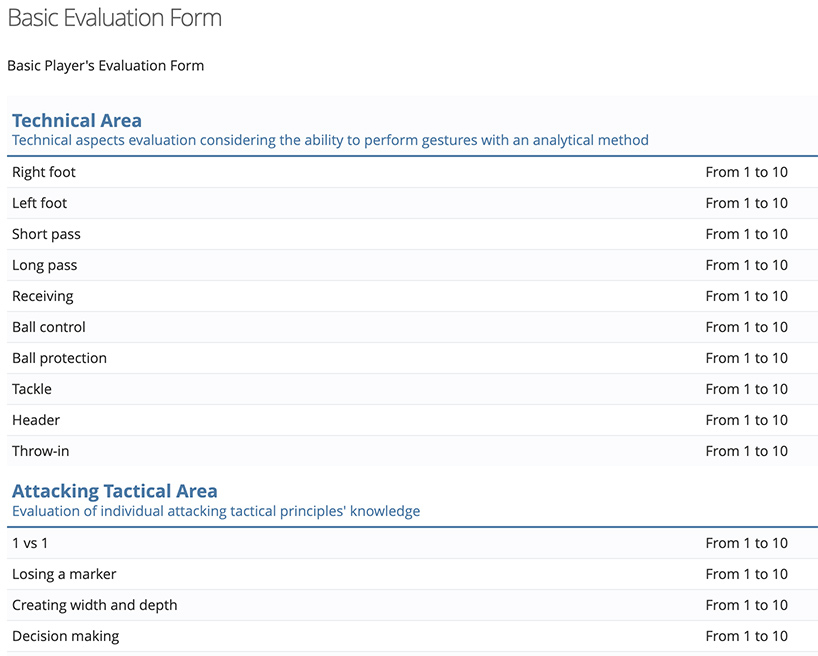 The coach can choose between default templates or create their own forms
The benefit offered by YouCoach's digitization is that you can fill in evaluation in a practical way and collect them online. The coach can set as private the forms that they don't want to share with players and compare evaluations from different times in a few clicks. Staff members too can fill in these forms cooperating with the coach!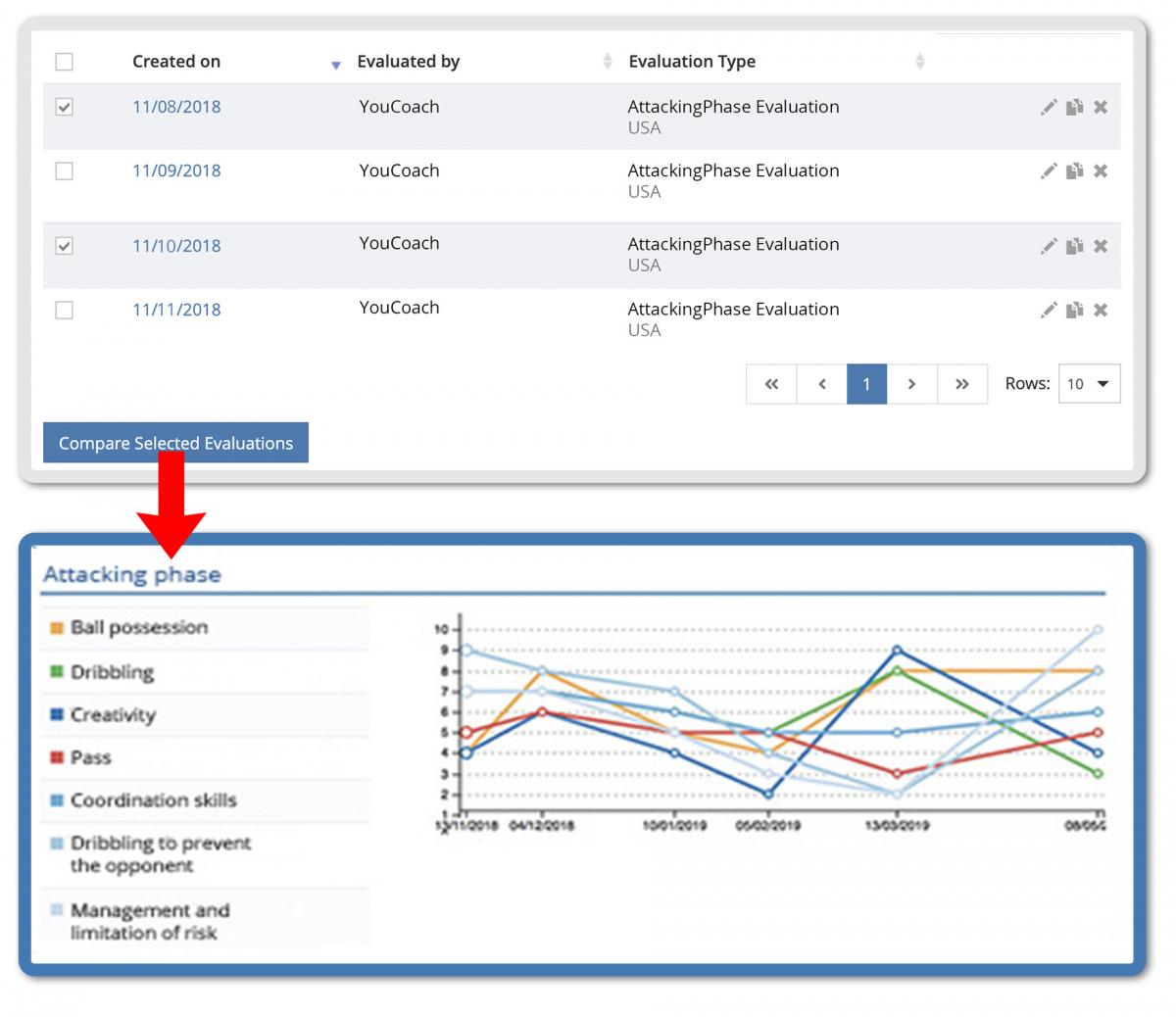 Sharing and comparing evaluation forms from different times speeds up the evaluation of the team's progress
Players can access to their evaluation forms on YouCoach. In this way they'll always be aware of their own progress during the season.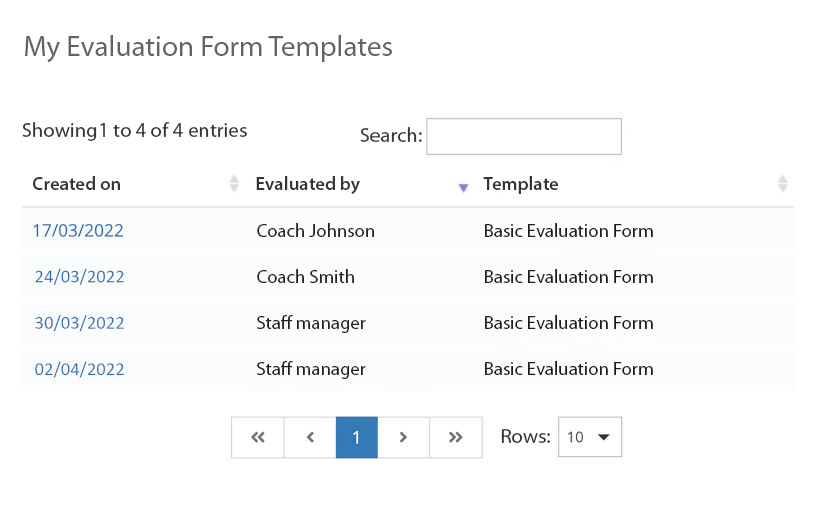 The coach can choose to share these forms with players
An important part of the championships are matches. Anche qui YouCoachApp comes in handy to fill in match reports that will always be available!
---
Your match report becomes digital
Have you ever filled in a report after a match? It allows you to assess how it went and, after some time, to verify if there have been improvements from the start of the season. Here are some things to do when filling in a match report:
Give a score from 1 to 10 to the team's performance; 

Describe the performance in detail; 

Evaluate players with a rating and notes;

Take notes about the opponents.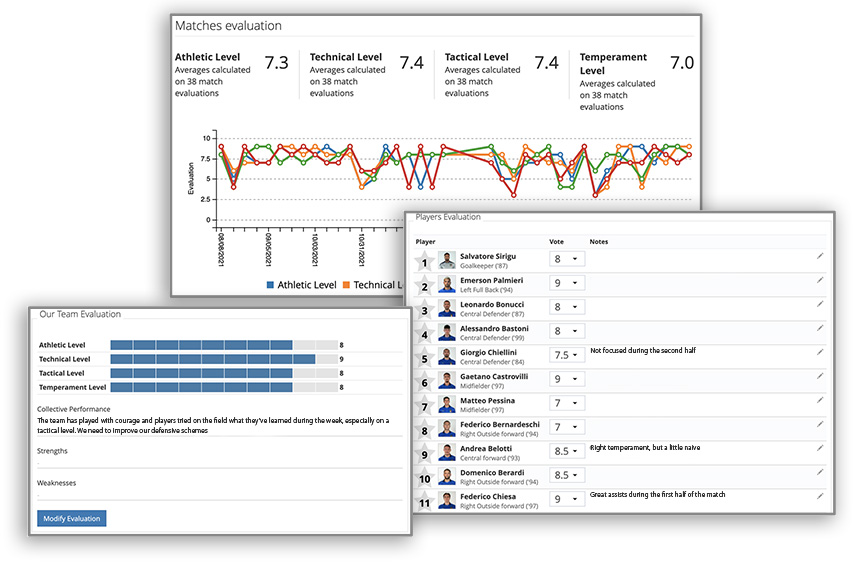 With YouCoachApp you can evaluate your team in a few clicks and compare the performances during the season
By filling in a match report, you will be able to monitor improvements on many aspects (athletic, technical, personality etc.). You can fill in the evaluation from your smartphone rating your players and taking notes. In addition, each player can view their own evaluation form directly on YouCoachApp mobile.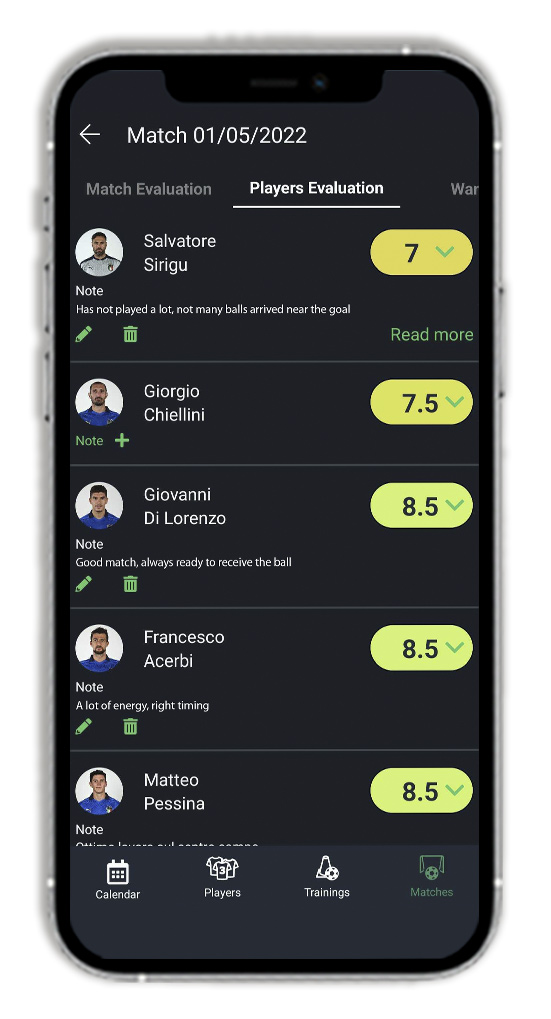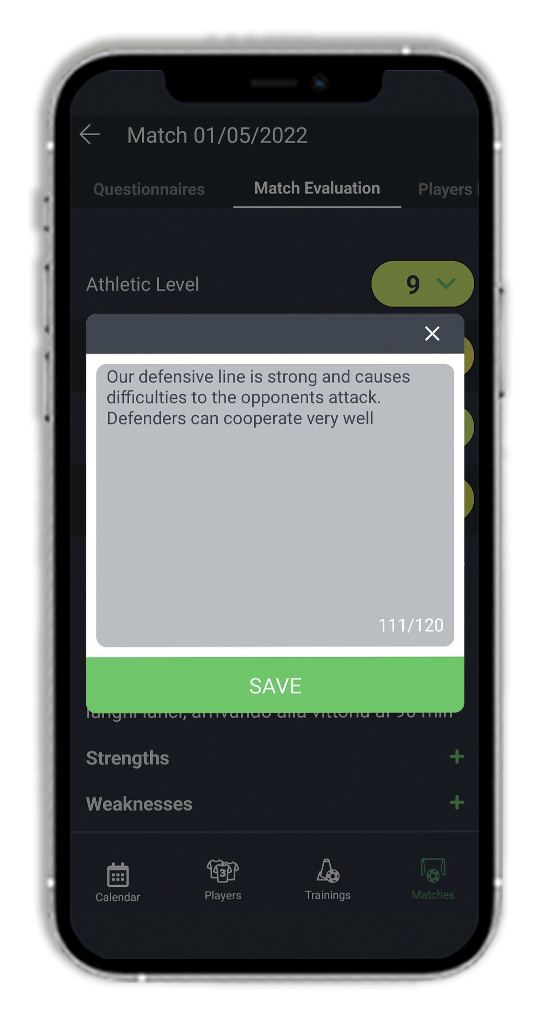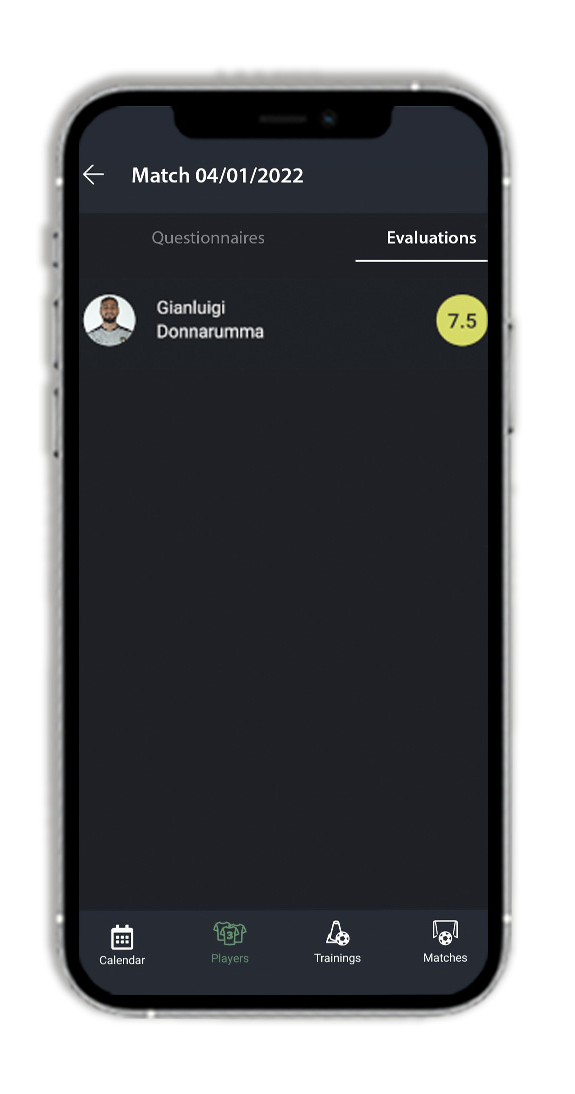 Evaluate your players, add notes and share your observations with them
Now that we've examined how you can measure and evaluate every single aspect of your team you're ready to manage your soccer season with YouCoachApp... We wish you a successful soccer season, being a soccer coach has never been easier thanks to YouCoachApp!
---
EVALUATE THE GROWTH OF YOUR TECHNICAL AREA... IT'S EASY WITH YOUCOACHAPP!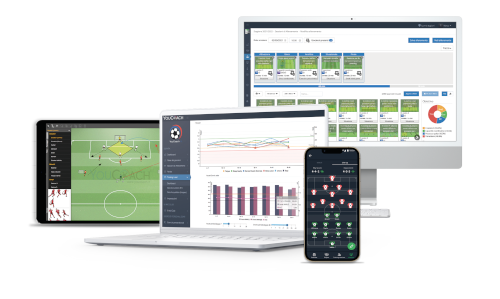 DIGITAL ASSISTANT FOR SOCCER COACHES
YouCoachApp is an innovative web application created to plan, set up and monitor the whole soccer season, an ideal tool for soccer coaches and Clubs, both professional and amateur.
It's available both as Web App and Mobile App.
Would you like to suggest YouCoach to your Club?