Progression: exercises on a 30x30 meters square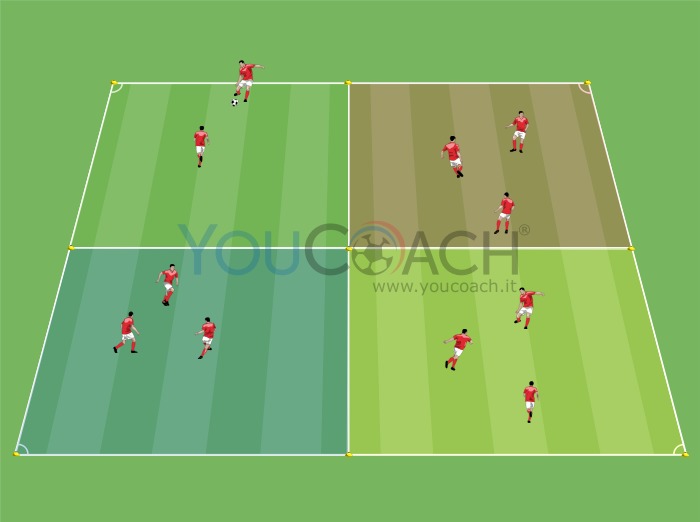 Description
Progression with a 3 vs 3 situation to improve technical ball circulation and positive transitions.
ANALYTICAL DRILL 3 vs 0
3 players inside each 15x15 meters zone
Continuous research for game combinations with cones as reference points. The objective is to pass the ball to a teammate moving towards the next cone and next attacking the space towards a different reference point.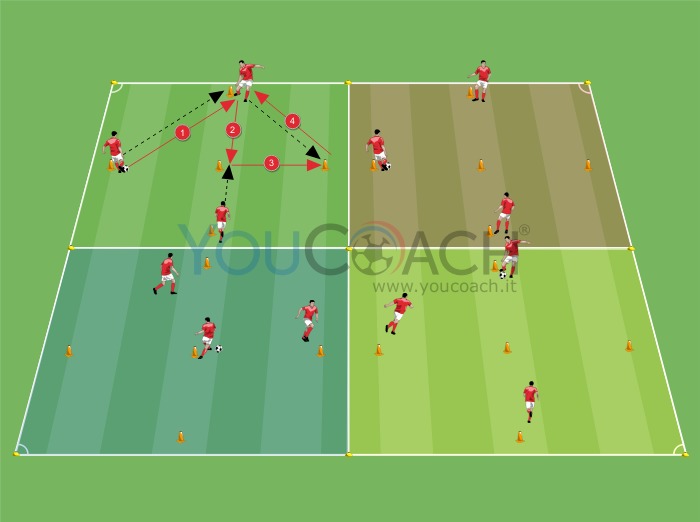 Figure 1
Variations:
Game combinations in restricted space with a teammate attacking the central zone continuously
Wide game combinations moving mainly on 4 external reference points
SITUATIONAL DRILL 3 vs 1
3 vs 1 situation inside the green and yellow squares (figure 2) between the red team (ball possession) and the yellow one
The yellow defender, once regained the ball, has to pass it to the teammates on the opposite square and move there; one red player moves too and acts as defender, so the 3 vs 1 situation is recreated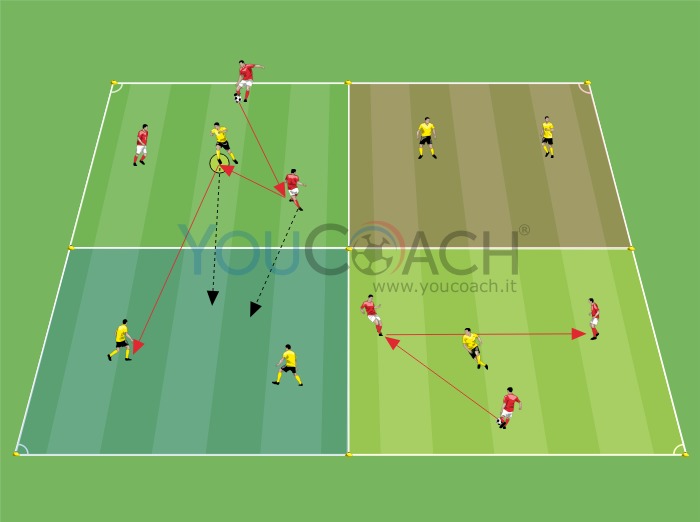 Figure 2
SITUATIONAL DRILL 3 vs 2 with 1 neutral player
The red team inside the 2 opposite squares (Figure 3) has ball possession and is supported by the purple neutral player 
The two yellow players defend and if they regain the ball, they have to carry it inside the nearest zone recreating a 3 vs 2 situation with the neutral player against the red team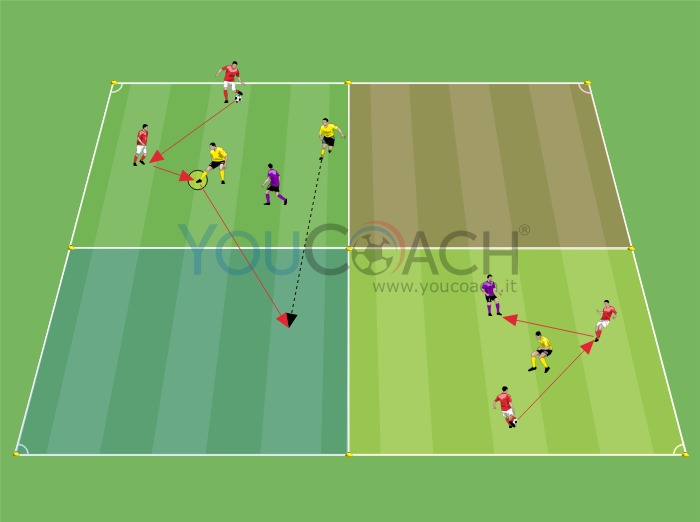 Figure 3
THEMED GAME 3 vs 3 + 3
Develop a themed game dividing the field into two 30x15 half fields (Figure 4)
Inside a half field a 3 vs 3 + 3 situation is developed, with the objective to create an efficient combination to score a goal
If the defending team regains the ball, they have to carry it to the opposite half field recreating a 3 vs 3 situation with 3 neutral players supporting (arranged on the opposite half field)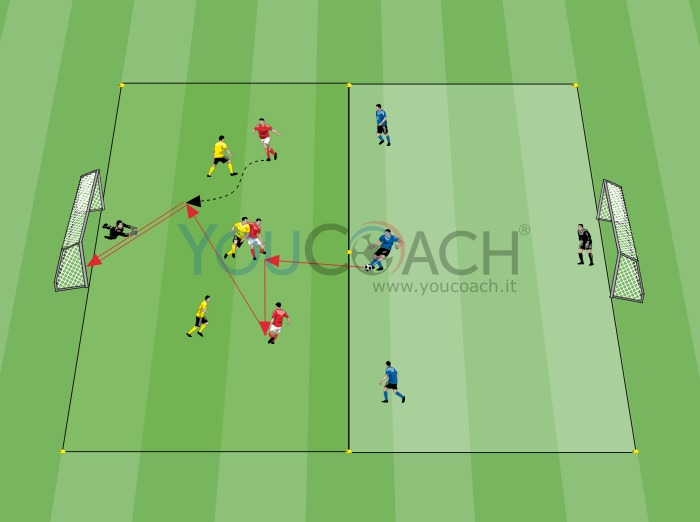 Figure 4

Coaching Points
Perform all the exercises with maximum concentration using individual technical abilities
When carrying the ball, ball touches must be precise and controlled 
Passes must be precise, controlling strenght and precision
Focus on players coordination skills, movements during technical gestures must be fluid and regular
Give importance to technical gesture even at the expense of speed
Push competitiveness in the themed game only after players have learned tactical objectives