How to manage training sessions: be ready to take the field and track attendance
How to manage training sessions: be ready to take the field and track attendance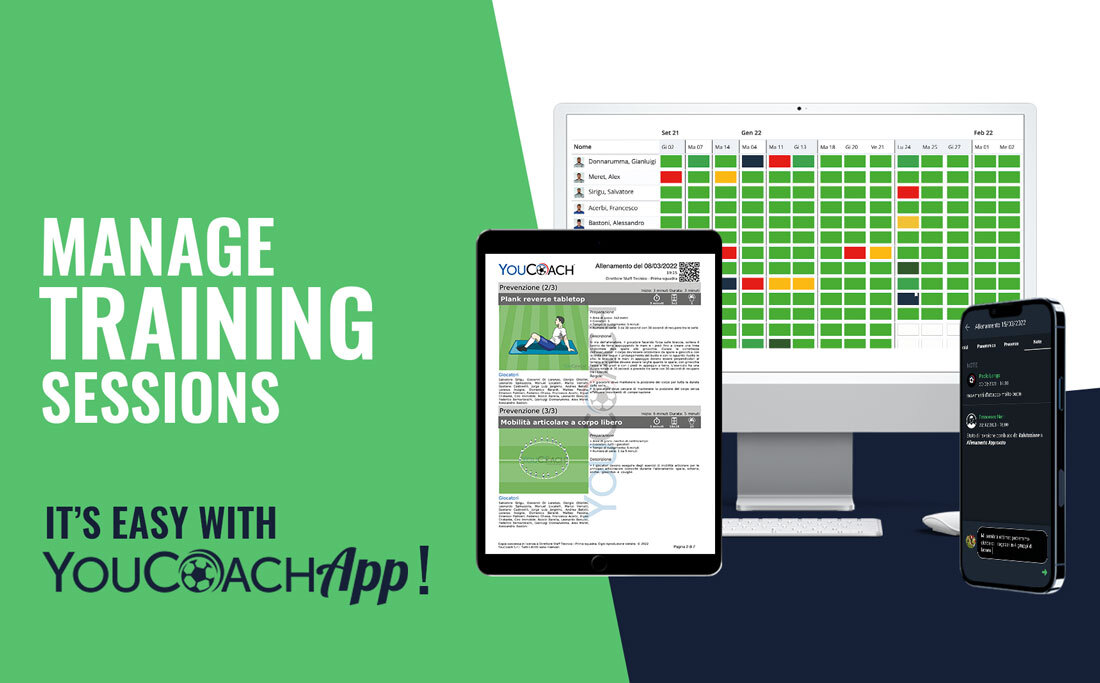 Summary
It's easy with YouCoachApp! View your scheduled training sessions, monitor players attendance and review your training objectives during the season.
How to manage a soccer practice at best? What are the actions to perform to organize training sessions? Is there a way to keep track of everything a team does during practice? 
In order to manage a training session one needs a good technical knowledge about soccer and a good level of experience on the field as a coach. However, a person who just started their career a a soccer coach can find it difficult to keep track of everything they do on the field, of things like players attendance, which drills have been successful and how training objectives are going during the season. 
---
HOW TO MANAGE SOCCER PRACTICES
Training sessions management doesn't take place only on the field. It is important to have under control the whole season schedule to monitor objectives and attendance and to keep track of the team's progress. Reviewing training sessions with a fresh mind can help understand better how the season is going.
Let's see what to do before, during and after practice:
---
Check out and improve the work you scheduled
After having created and catalogued your drills following a method, next step is to set up a training session!
Thanks to YouCoachApp you can review the details of a soccer practice with the possibility to:
Re-read session's plan to verify if there are all the drills you need;
Take important notes, both before and after training sessions;

Share your thoughts with your staff.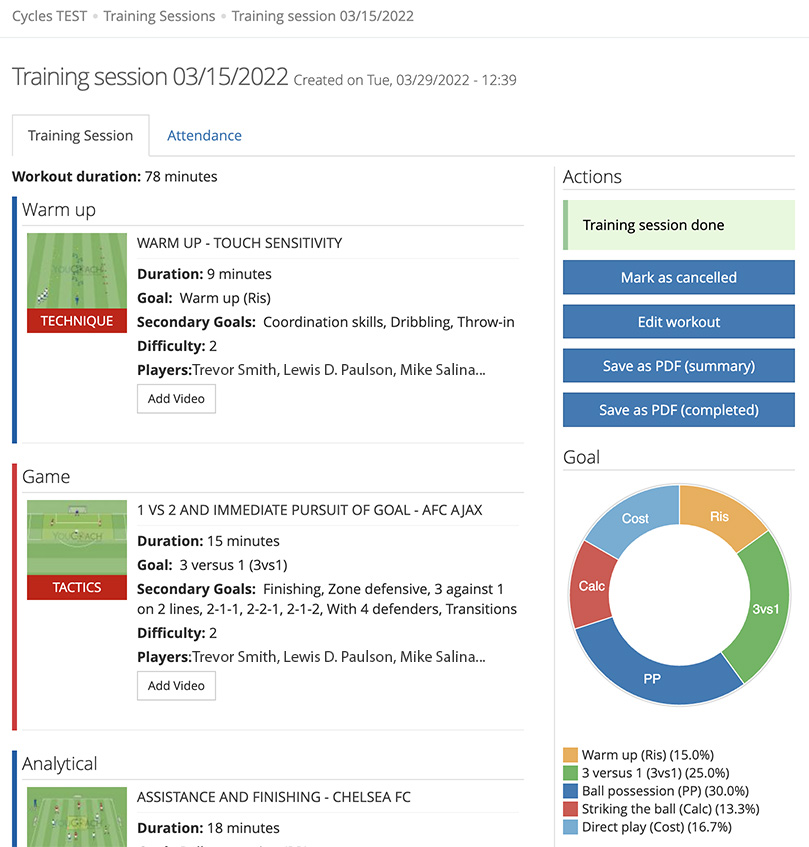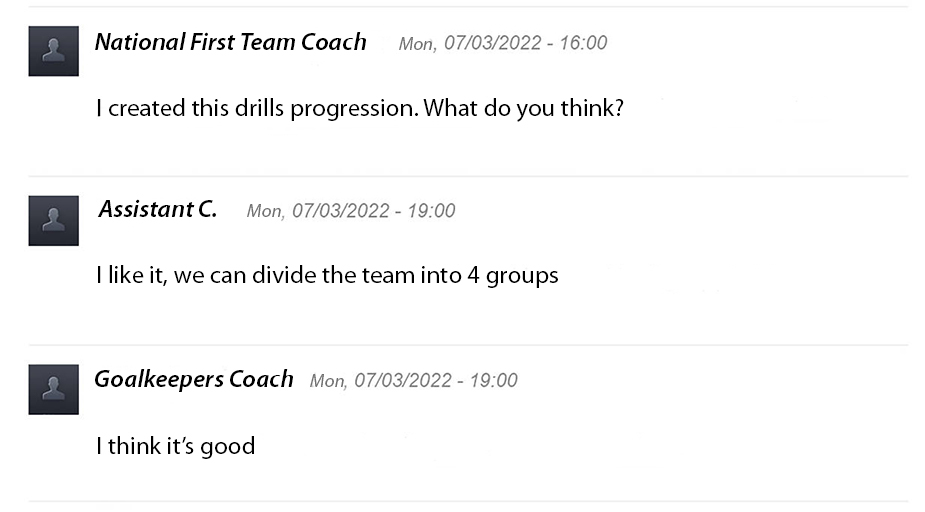 Thanks to the training session summary on YouCoachApp, you can control every aspect and share your work with the staff
Now you are ready to take the field!
---
PRINT AND SHARE THE TRAINING SESSION
Print and bring your training sessions to the field
Thanks to YouCoachApp you can bring your training sessions with you both on the smartphone and on paper!
Printing a training session allows you to review the exercises, the material you need and details about duration and objectives. This can be useful to share a training session in advance with staff members and players.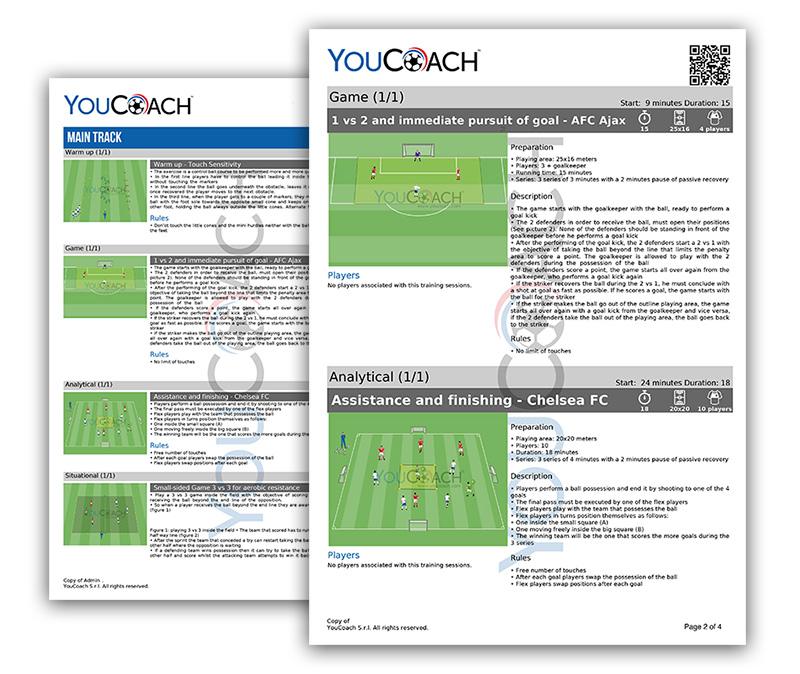 Printing a training session on paper or as PDF is useful to share it with players and staff members
What's left to do after practice? Sure enough, you need to register attendance.
---
REGISTER ATTENDANCE AND KEEP TRACK OF THE WORK DONE
Keep track of your players attendance and store the attendance log
A good management of a soccer practice includes an attendance register. The involvement of a player in a particular phase of the training session determines an imbalance of their growth progress compared to the rest of the team. A good attendance log is important to not forget anything. With YouCoachApp it's easy to register players attendance to soccer practice, and more. Here's what you can do:
Update attendance log using the detailed legend;
View an overview or specific players' attendance over a period of time;
Share a report with your manager.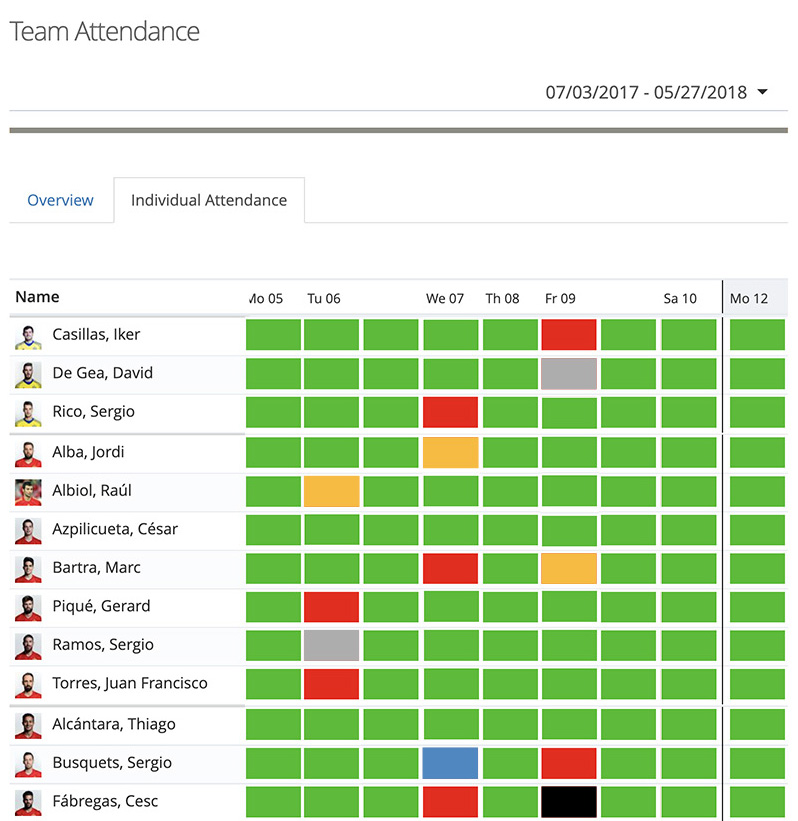 A clear, easy-to-use attendance log that you can share!
Remember that the attendance log can be exported as PDF file and that you can change the time frame. From a smartphone it's even easier: open YouCoachApp, choose a training session and register the attendance quickly and easily!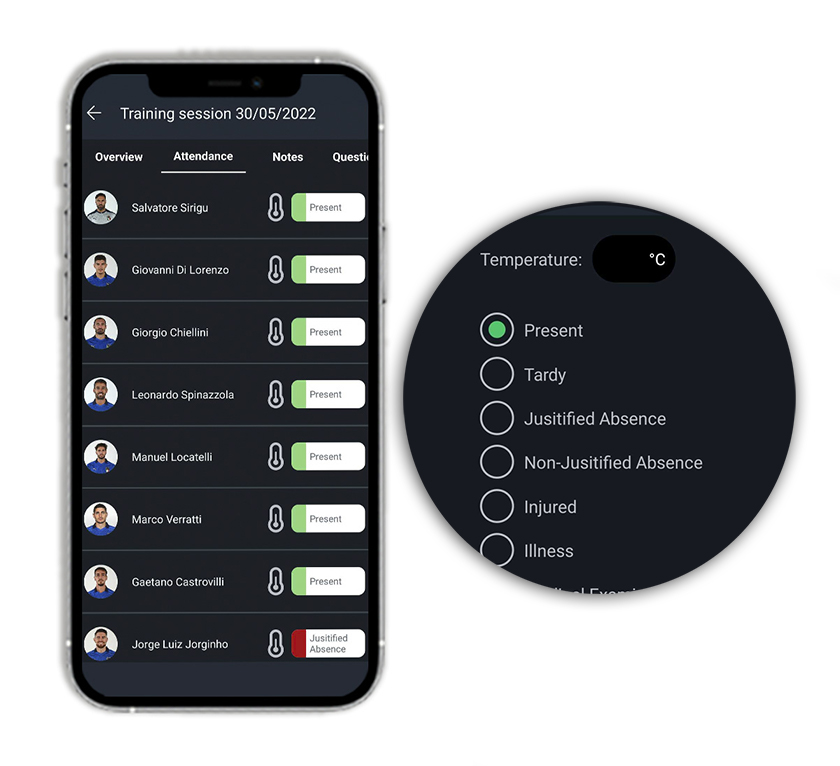 Just a few clicks to register the attendance to a soccer practice
Another important step to consider when managing a soccer season is planning training sessions. You can find out more in this short article.
---
MANAGE TRAINING SESSIONS... IT'S EASY WITH YOUCOACHAPP!
---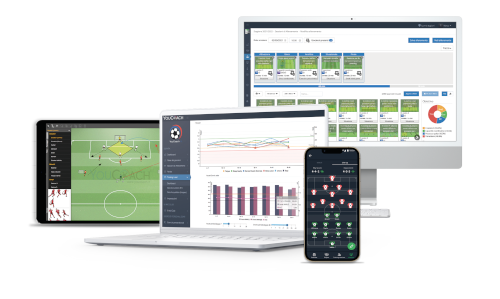 DIGITAL ASSISTANT FOR SOCCER COACHES
YouCoachApp is an innovative web application created to plan, set up and monitor the whole soccer season, an ideal tool for soccer coaches and Clubs, both professional and amateur.
It's available both as Web App and Mobile App.
Would you like to suggest YouCoach to your Club?