How to create custom drills and set up soccer practices: your training session ready in 5 minutes!
How to create custom drills and set up soccer practices: your training session ready in 5 minutes!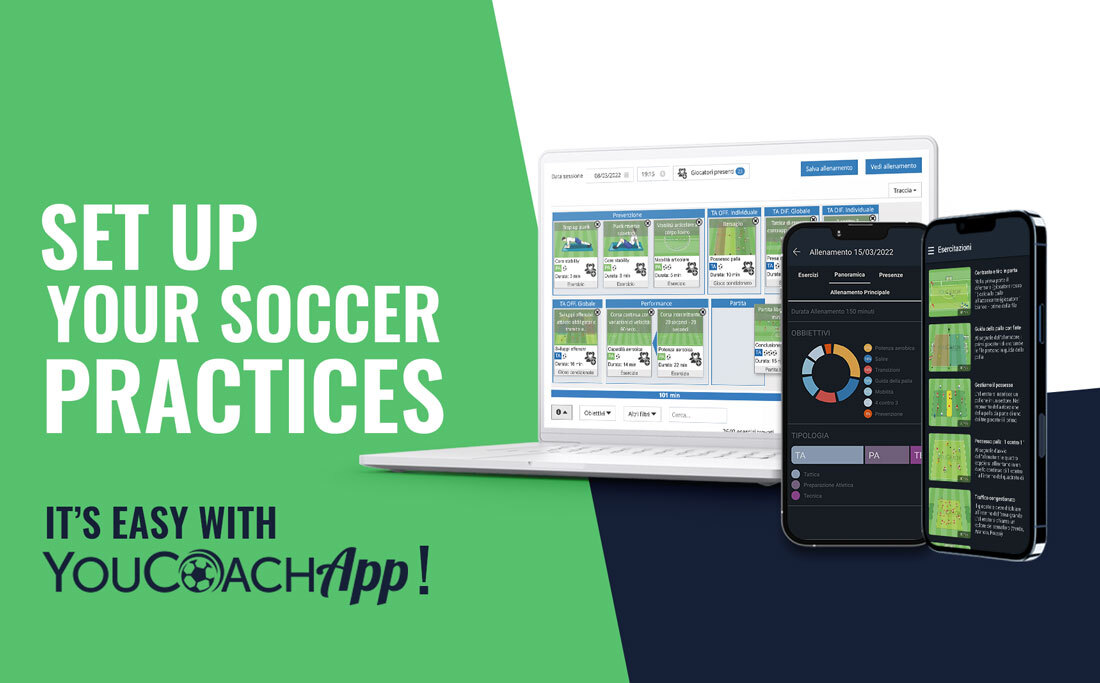 Summary
It's easy with YouCoachApp! Create and organize your soccer drills and set up training sessions that are perfect for your team. You can access to a database with more than 800 exercises!
How does one set up a soccer practice? From where does one start choosing exercises? Which exercises does one need to include in a training session?
The first thing to do is have a database from which to pick drills to use. A notebook, a Word file, a shared folder... or one common place which is shared and always available, where all drills have been catalogued: it's easy if you use YouCoachApp!
After examining 
how to set up a soccer season
, we can move on to the practical steps of a coach's job, and we can try answering an essential question:
how does one set up a soccer practice?
---
HOW TO CREATE DRILLS AND ORGANIZE A TRAINING SESSION
Training sessions' creation and drills' choice are the funniest part of a soccer coach's job. But if a coach has got no time for it and doesn't use effective tools to do it, this process can be difficult and time-consuming. Let's try to understand how a soccer practice is created:
---
Your digital database: clear, orderly, usable
Thanks to custom drills on YouCoachApp you'll be able to create your database that will be available anytime and from any device. What you need to do in order to create and organize custom drills is:
Collect major information to describe your drills: number of players, exercise duration, equipment used etc.
Catalogue drills by choosing objectives that each drill trains
Assign tags/key words to each drill to make the database more functional
You can also link your drill to a YouTube video if you have one!
You can decide whether to keep a drill private or share it with your staff.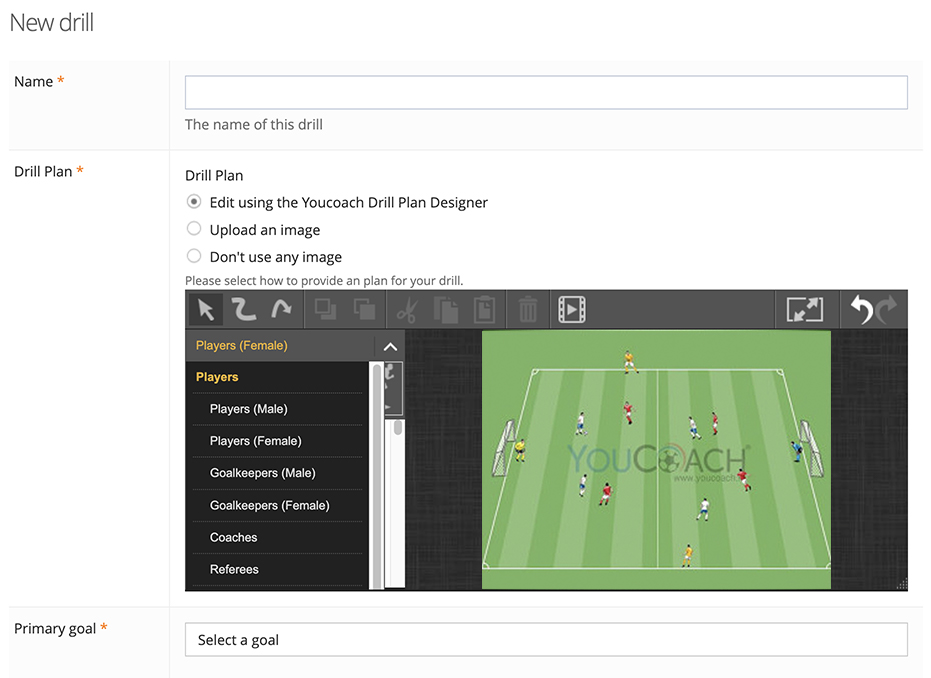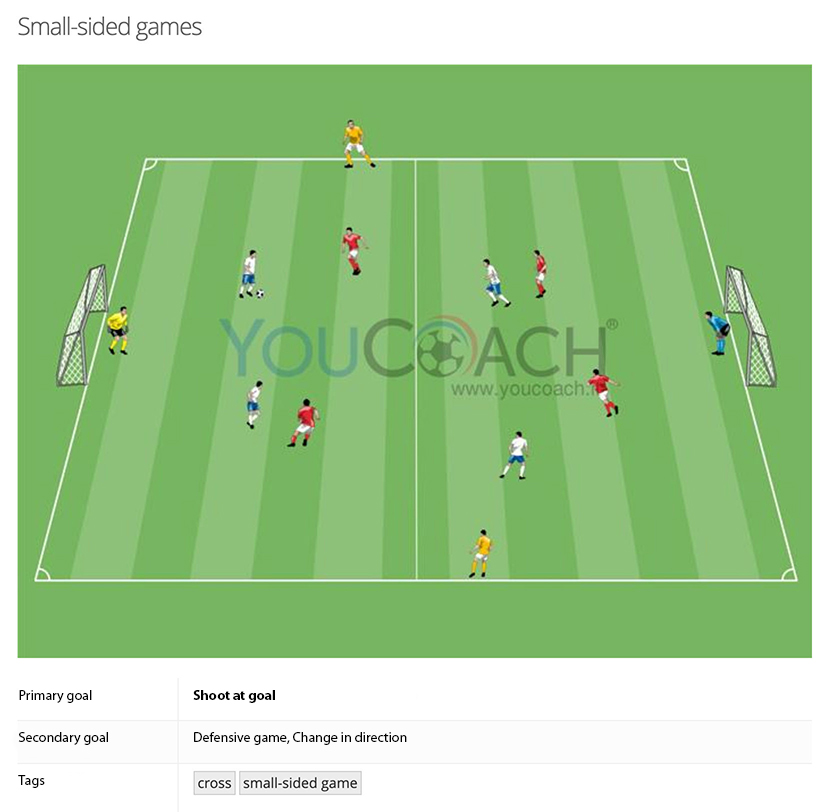 Thanks to YouCoachApp's web editor you can create your digital exercises and save them online to have them always available.
After the creation of your drills you can save them in your personal database to have them available anytime and from any device.
Your custom drills are always usable
Both from a computer and a smartphone, you can always access to your drills. Each drill can be shared with your staff members or with your players, so you can cooperate with your team to an unprecedented level!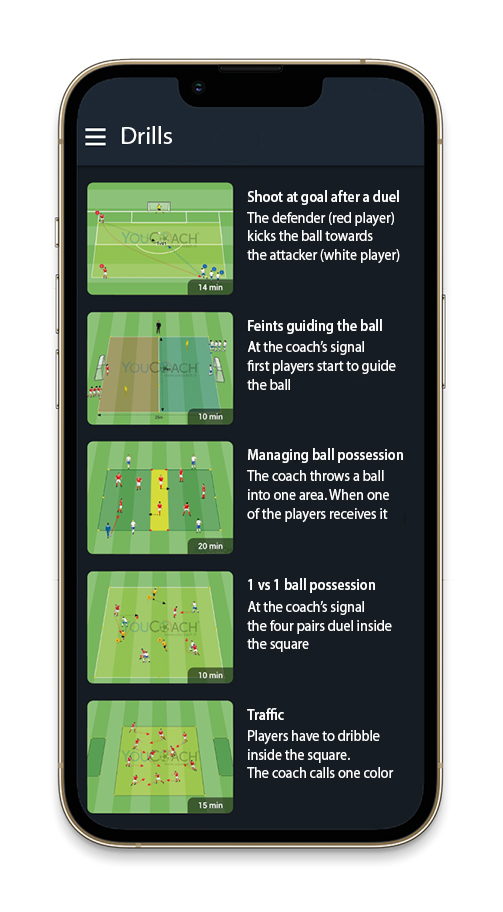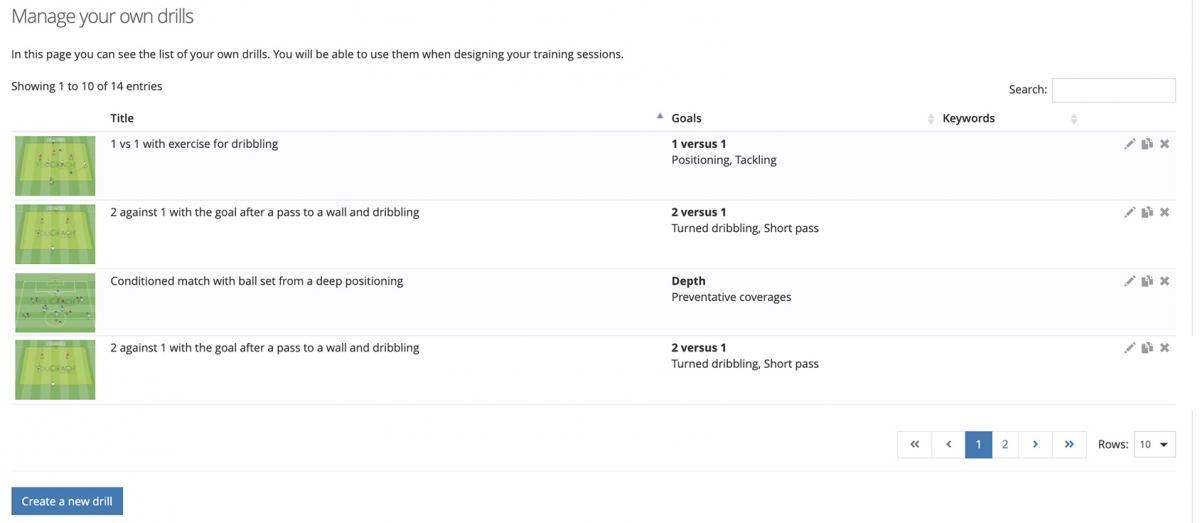 With YouCoachApp you'll always have drills at hand, from a computer and from your smartphone
After creating your drills following your methodology,  next step is to set up a training session and take the field!
---
Set up your soccer practice easily and quickly
Setting up a training session is a challenging and entertaining part of a trainer's job. Running time, objectives, drills... but how do you arrange all these aspects to create the perfect soccer practice? 
When you create a training session with YouCoachApp you need to:
Schedule date and time of the practice and log players attendance 
Use YouCoach's database with more than 800 exercises
Preview drills and then drag them into each phase of the training session
Organize groups of players by linking specific drills to certain players
Choose technical activities for goalkeepers and injured players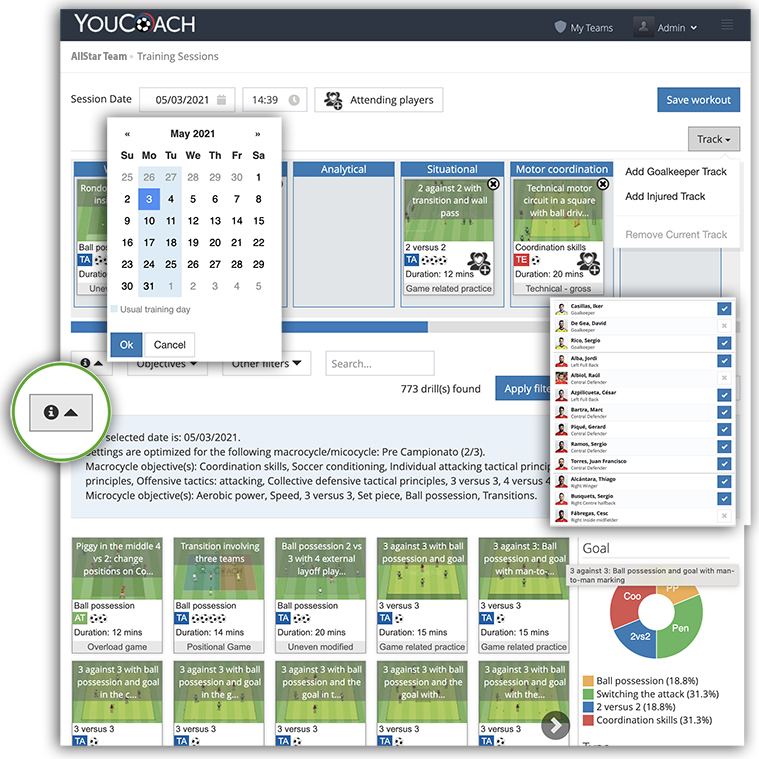 YouCoach developed an online drill designer in order to help coaches setting up weekly practices
If you need to refine the workout you can use many advanced settings:
Use one of the many filters to find the most suitable drills for your team
Search by keywords and tags
Choose among one of the collections available
Use the automatic filter to view only appropriate drills for the time of the season you are in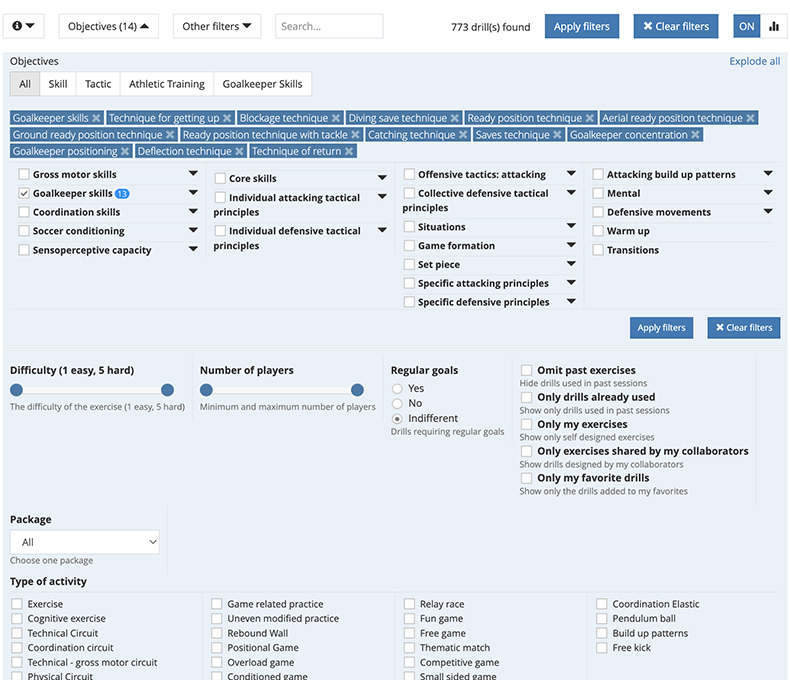 Et voilà! You're done, soccer practice is ready to be printed and used on the field. Now you will need to manage the training session.
If you wanna learn more about how to create a training session on YouCoachApp you can read this article and set up a soccer practice in 5 minutes.
---
CREATE DRILLS AND SET UP TRAINING SESSIONS... IT'S EASY WITH YOUCOACHAPP!
---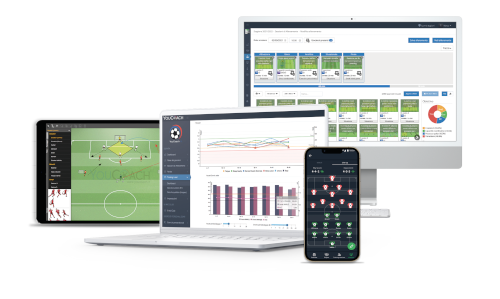 DIGITAL ASSISTANT FOR SOCCER COACHES
YouCoachApp is an innovative web application created to plan, set up and monitor the whole soccer season, an ideal tool for soccer coaches and Clubs, both professional and amateur.
It's available both as Web App and Mobile App.
Would you like to suggest YouCoach to your Club?