A new way to communicate with your team
A new way to communicate with your team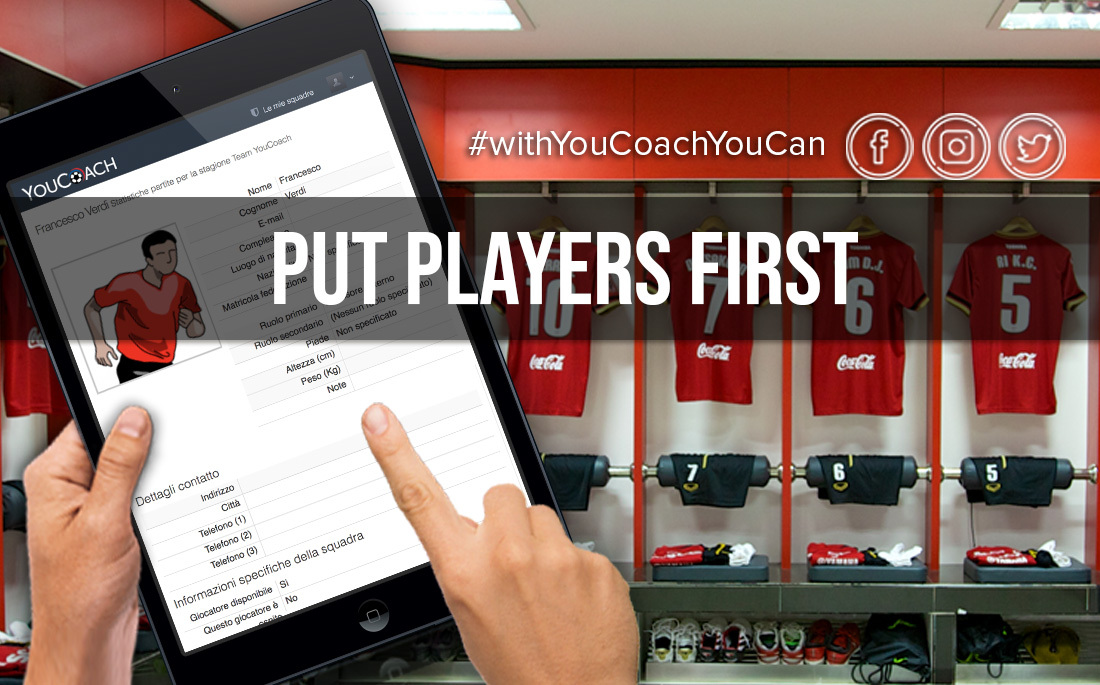 Summary
Take full advantage of YouCoachApp's features to get in touch and interact with your players like you've never done before
"A good coach is the one who helps a player develop their full potential, or even discover it when still no one has done it."

Marcelo Bielsa
Bielsa's words remind us that having goals and setting them up throughout the sports season isn't enough: our players must be the center of our technical project.

A coach should get to know each player well enough to make each one of them feel safe to express their full potential. This means that the coach should always check the progress during the season, while creating a growth path with exchange of views and sharing.

With YouCoach, players' personal profiles become digital, and with them are many other features to manage communication and simplify the relationship between the coach and the team: register soccer practices' attendance, collect statistics, prepare matches and more.
---
VIEW PLAYERS' PROFILES IN ONE CLICK
On YouCoachApp, every coach can collect (in an organized, private and safe way) personal and soccer-related information (such as technical, tactical and physical data) about all team's players, creating digital profiles available and editable at any time.

From the menu item "Team players" click on "Add player", then fill in with all the requested information.

If the team line-up is the same last season, you can import personal profiles from the previous season by clicking on "Import from other team/season".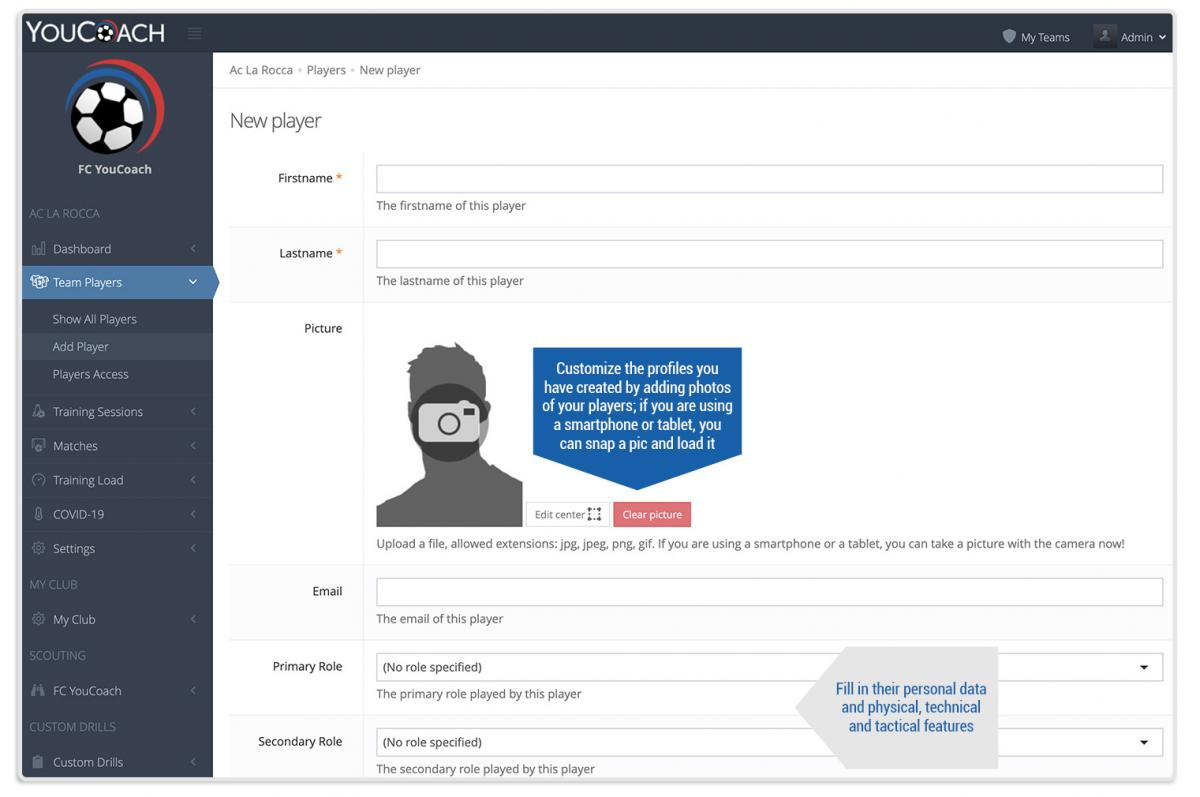 ---
ALL YOU NEED TO KNOW ABOUT YOUR PLAYERS
Collecting contact numbers and personal info is only the first step to manage the team for the whole sports season.

YouCoachApp is the solution for missing papers and messy notes: in the app you can register session attendance, associate each drill to the players who actually did it, manage convening notices, save and view statistics about training sessions and matches.
The page dedicated to players' statistics collects, organizes and optimizes automatically a series of data that each coach can refer to at all times to have an overall look of their work or to look at workout's cycle details.
Checking, knowing and verifying clearly and objectively individual and collective progress, the degree of attainment of the objectives and the actual participation of players is easy with YouCoachApp.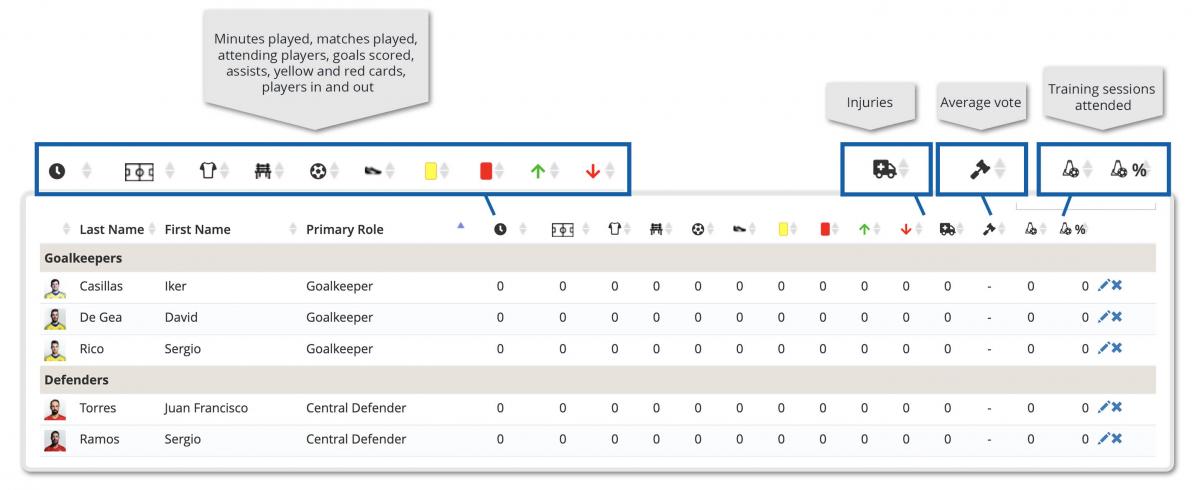 Each player has their personal page with general and more detailed information that are automatically updated after every training session and match during the season. 
By clicking on each profile you can read general data about minutes played and practices/matches attendance: a brief but precise summary about each player's effort for the team.

If looking at the big picture can help make some considerations, it is only with the details that objective reviews ca be done, reviews that are necessary to adjust the training method. 

Behind "a good work" there are many data and numbers to examine!

Thanks to YouCoachApp, by entering players attendance to practices and matches, the coach can make a more in-depth assessment of training session's phases, drills they did, objectives they worked on, for the entire season or single training cycles.
Detailed statistics are about:
Training session phases
Trained goals
Relevance of the goals and drills' difficulty 
Minutes dedicated to various goals (Small-sided games, dribbling, ball possession and so on)
Minutes dedicated to each drill category (tactics, technique, athletic preparation, etc).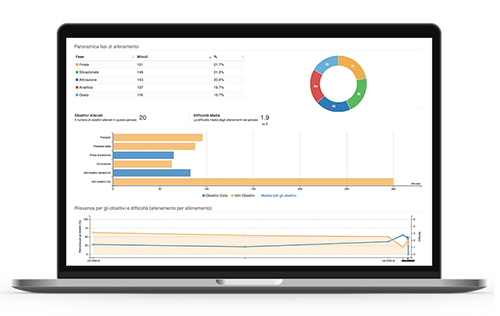 ---
MAKE YOUR PLAYERS THE SEASON'S PROTAGONISTS
If there's sharing, there's cohesion. That's why you need to get your players (or even the parents in case of younger athletes) involved in the training session programme.
With YouCoachApp you can communicate and interact with them, getting them involved in past and future training sessions, evaluations about their performance and much more. 

Giving players access to their profiles means that each one can customize their profile as they want.

The coach can decide to share training sessions' schedule and drills, statistics, evaluations about them; they can even send them questionnaires to evaluate their physical form before and after matches and practices. 

Everything will be confidential, but easy to access to at the same time.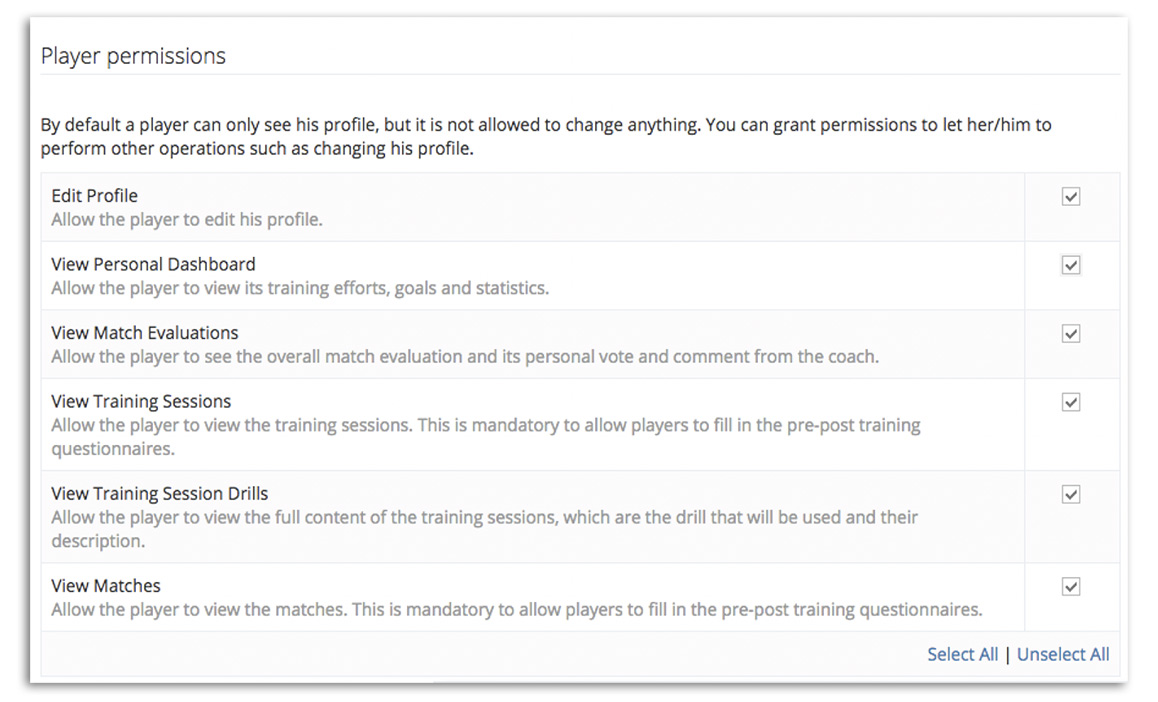 YouCoachApp, the perfect digital tool to manage your players!

**** Do not forget: each player you invite into your account needs to be subscribed to youcoach.com with the same e-mail address.