How to manage the season on YouCoachApp
How to manage the season on YouCoachApp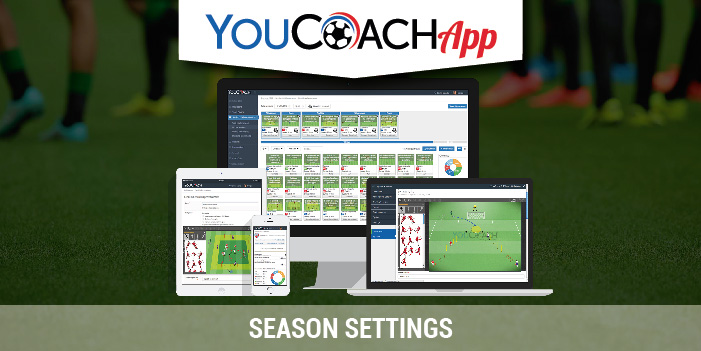 MANAGEMENT OF THE SEASON configurable options
The proper functioning of the web app requires some data about the sport season that the coach is going to face:
The category being coached in the current season
The number of players available
The workout days
The matches days
The macrocycles of the season
The microcycles of the season
The phases of the training sessions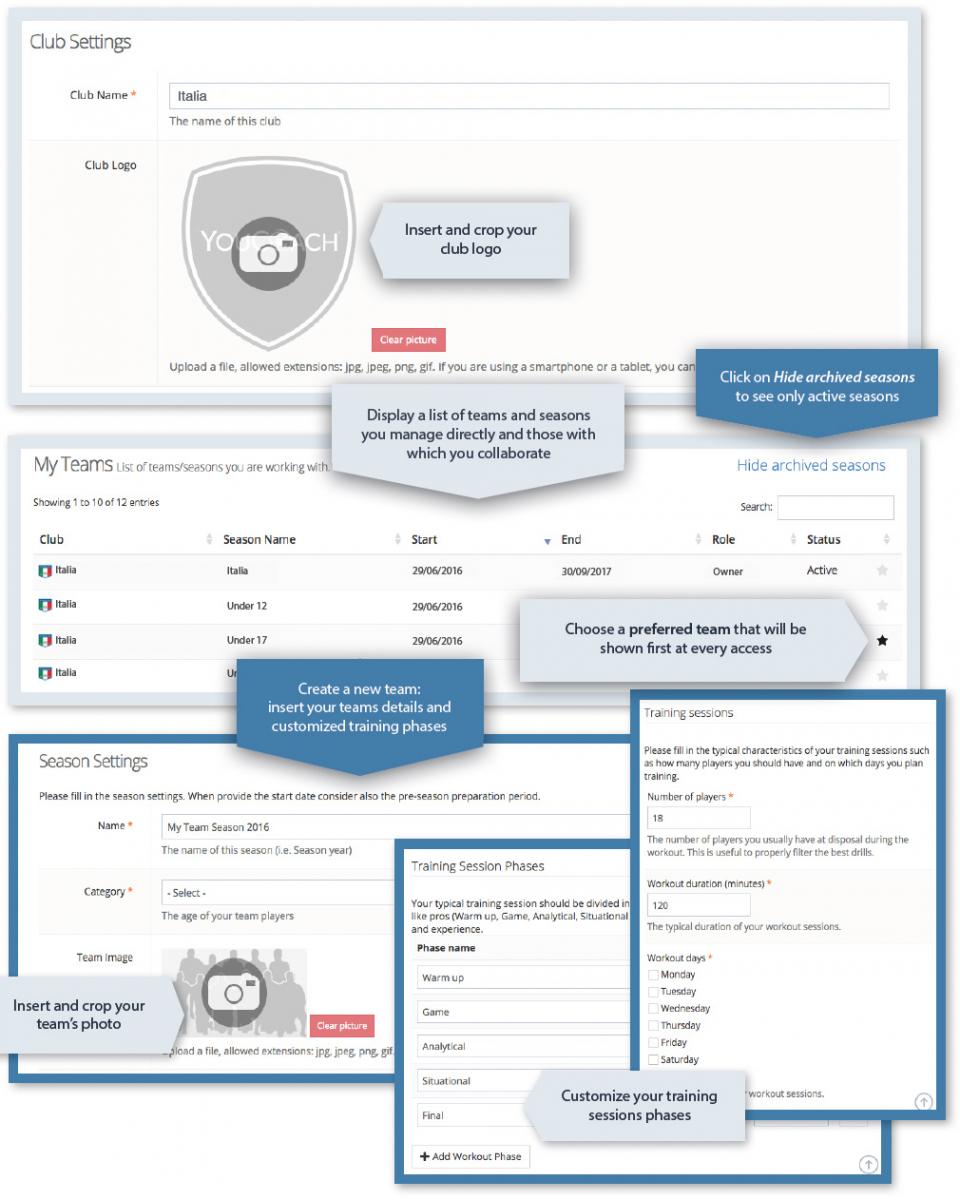 One of the most important parameter to fill in is the configuration of the season phases.
By "season phase" we mean a cycle which, depending on the duration, can be:
Microcycle (e.g. one week)
Macrocycle (one or more months)
Each phase is described by 2 main data:
Number of weeks
Objectives
In the setting phase a certain number of weeks that make up the season are proposed and there is a tab that allows you to set it.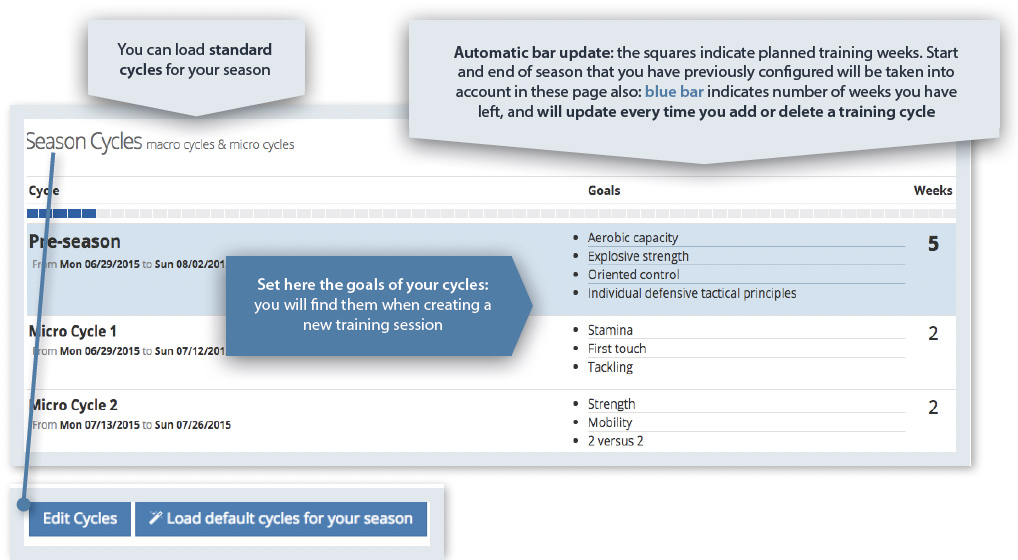 This  tab of reality allows you to plan as you wish the objectives of the season, basing them on the coached category and the skills of your players.
The final structure will make up the working plan of the coach, determining a working calendar based on the commitments of the season.
Examples:
A possible setting could contain 5 macrocycles

Preparation
First phase
Winter break
Second phase
Transition
Each of these cycles has specific objectives and can be divided into microcycles of activity, emphasizing singular objectives.
Another possible setting could be a division of the season into mesocycles with specific objectives for each of them, divided again into 4 weekly microcycles.
This kind of approach provides the coach with the possibility of having a detailed schedule about objectives and the time in which those objectives must be pursued, leaving a lot of space for the individual planning of the work that is to be developed in the pitch.