Timing in integrated training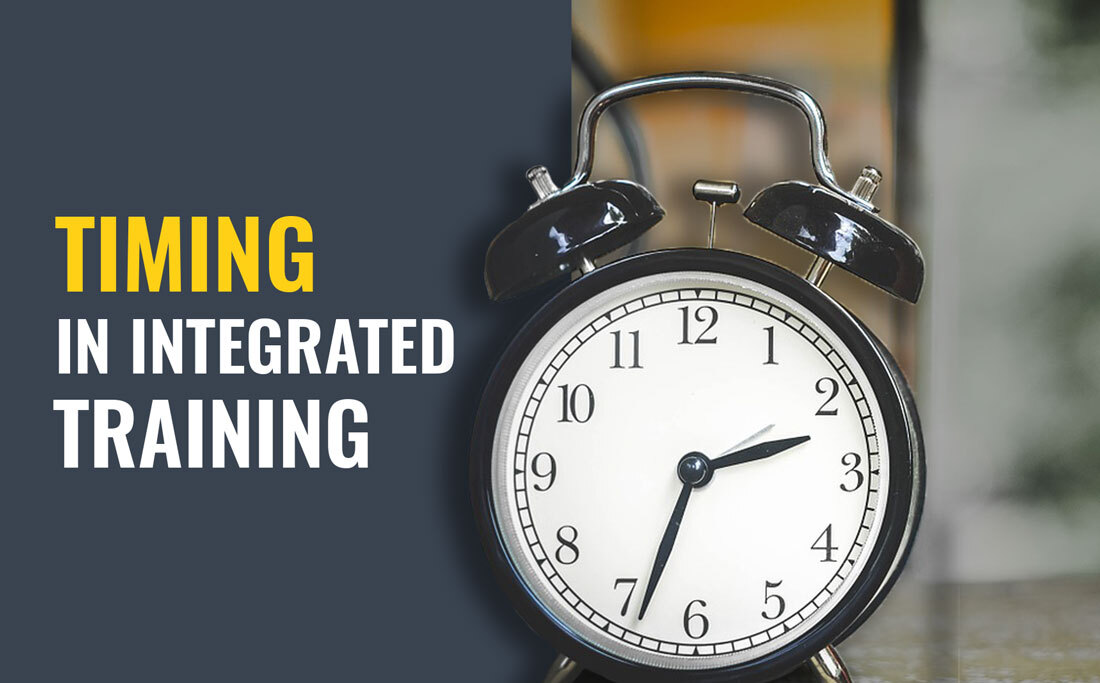 Drills' goal should be to create the right timing that allows motor skills to be expressed in a variable way
"The goal of integrated training is to create a timing that allows motor skills to be expressed in a variable, situational way, as soccer requires" (Arcelli E., Borino U., 2004).
In this definition of 2004 there are many terms to be clarified.
The term integrated training is widespread among coaches, but sometimes it can be misused. It's obvious that soccer studies have led to great improvements in soccer knowledge and training methodology. But the one who believe in integrated training think that it's very difficult to train individual areas separately, and in order to improve every aspect of this sport one have to recreate situations that are the closest to a real match.
If we want to train oriented control (Mr. Mino Favini – Atalanta's Youth Academy for years – thought that this skill was fundamental when choosing talents), we cannot do it with a teammate and two markers for changes of direction: the gesture would be completely extrapolated from the real situation, without opponents, timing and spaces to make the drill realistic.
In everyday language, timing is called "sense of time". On the field its meaning is wider and goes beyond temporal aspect, becoming the art of coordinating tactical, technical, physical and psychological conditions.
In this way a drill about oriented control can become realistic when put together with ball possession training with the obligation to attack the receiver from the front: in this way ball control becomes more situational.
Arcelli and Borino's definition includes two peculiar terms: "situational and variable". A drill is part of an integrated training when there is permanent variability of situations. A ball possession isn't always variable and the match becomes a training principle. Our drill, in order to be key for oriented control training, could be a game with the obligation of three ball touches.
Why three ball touches instead of two?
Not one, because the player can't receive the ball; it turns into transmission.
Not two, because players tend to receive still and then pass the ball.
The third touch encourages pressing. Oriented control becomes fundamental in order to avoid pressing.
Science tells us that this is the path to follow. When creating our drills we need to keep this in mind. Soccer is going in this direction.
Our exercise's goal should be creating a timing that allows motor skills to be expressed in a variable, situational way.