Soccer academy teaching proposal (U6 - U8)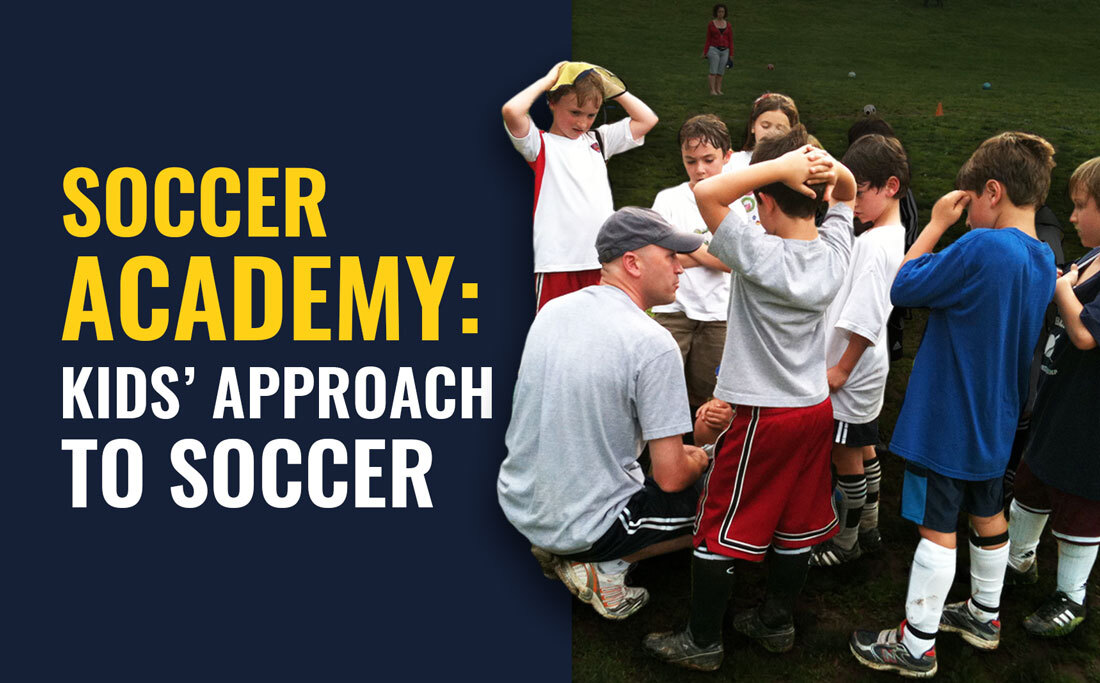 Kids' approach to soccer and to sports in general is an important and sensitive stage of their growth
Kids' approach to soccer and to sports in general is an important and sensitive stage of their growth. For a balanced psycho-physical growth, the kid needs to be carefully monitored on their path, with a training schedule that takes into account all sporting aspects:
educational goals;
soccer-related educational goals; 
social-emotional development;
athletic aspects, and so on...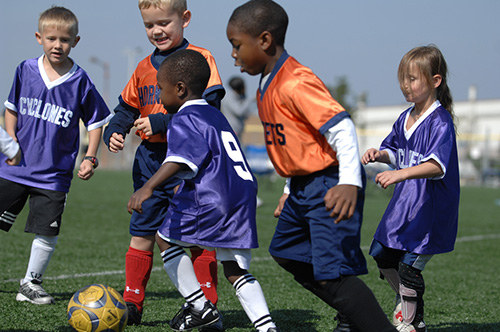 It's important that kids have fun
, experience, discover, accept. Coaches should give them time and opportunities to fail and learn! During each stage of their growth path they need to be helped to understand and improve their individual abilities.
Each stage of this growth needs a specific teaching proposal, that depends on the age group. This, however, is part of a multi-annual growth process that the kid follows to learn and improve soccer skills in order to become a well-trained adult soccer player.
This series of articles will present some ideas to create a long-term training programme considering age and skills.
U6 – U8
Characteristics:
Physical growth: kids' skeletal system is still fragile.
Motor development: kids don't have proper motor control and general coordination, they find it difficult to organize space and time and their movements are not very effective.
Social-emotional development: kids are in the middle of an "egocentric" stage and are not fully able to cooperate. 
Cognitive growth: kids find it difficult to focus their attention and to understand abstract concepts.
EDUCATIONAL GOALS 
TRAINING GOALS

Social-emotional area:

socialize (live a positive relationship with other people)
overcome fear of contact with the playground and other players
learn to be tidy, on time and considerate with the equipment

Fundamental soccer rules:

do not play with your hands
try to win the ball without pushing or pulling your opponent 
do not kick your opponent 

Cognitive area:

learn and comply with the rules 
organize a personal project considering space and time 

Fundamental soccer principles:

attack the opponents' goal
defend your team's goal
learn how to resume the game (ie. throw-in)

Psycho-motor area:

basic motor skills 
perceptive abilities 
coordination skills 
conditional skills 
quickness and joint mobility 

Become familiar with the ball and the game:

drive the ball
stop the ball
kick the ball 
learn to move to pass or receive the ball 
learn to manage duels (1>1 - 2>2 - 3>3)
AT THE END OF THE TRAINING PERIOD CHILDREN SHOULD:
KNOW WHAT TO DO: move forward with the ball, stop it, kick it, move without it.
UNDERSTAND: the game's goal, the attacking and the defending phase.
ACCEPT: respect teammates, respect opponents, comply with the rules, accept the contact with the ground, the contact with the opponents.
---
EXAMPLE OF INDIVIDUAL EVALUATION FORM
| | INADEQUATE | ADEQUATE | GOOD |
| --- | --- | --- | --- |
| Interest in the game |   |   |   |
| Initiative and resourcefulness |   |   |   |
| Compliance with the rules |   |   |   |
| Acclimatization |   |   |   |
| Basic motor skills |   |   |   |
| Ball control |   |   |   |
| Coordination skills |   |   |   |
| Space-time organization  |   |   |   |
| Quickness and joint mobility |   |   |   |
| Ability to choose (Solutions) |   |   |   |
| Learning ability |   |   |   |
Photo Credits: woodleywonderworks, USAG- Humphreys