The schedule of your training sessions just one click away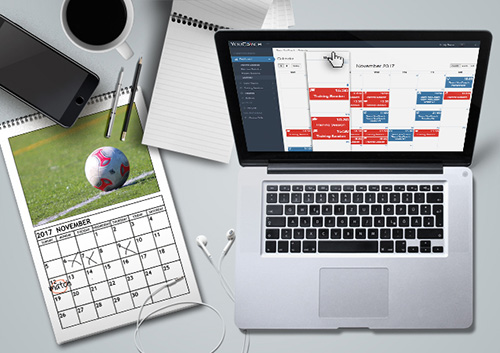 With the new Calendar function you can have clear control of all the programmation of each month and each week.
A NEW WAY TO ORGANIZE YOUR WORKING PROGRAM
Do you forget where you left the calendar of the training sessions from last week?
Would you like to organize the first sessions of next month?
With the new Calendar function, MyCoach will become your virtual work schedule.
The new Calendar simplifies the organization of all the monthly, weekly and daily programming. In a single page you can immediately visualize the trainings made and the scheduled ones, the games played and those still to be played. In addition, thanks to the interrelation with the other functions of the application, it will be enough to click on each activity to achieve such useful actions as:
see what has been done
change the selected tasks
add relevant notes or comments to the matches and to the trainings.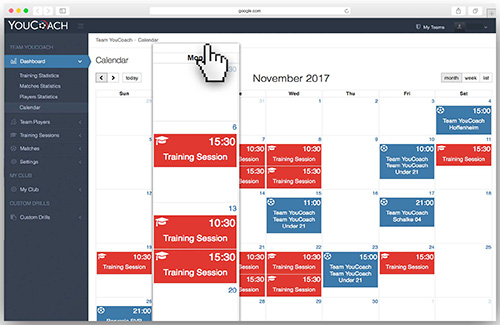 WHAT ADVANTAGES DOES IT OFFER?
The Calendar function is ideal to have a complete vision of your monthly planning, but also to organize all the weeks of training or to keep track of the activity you want to do each day.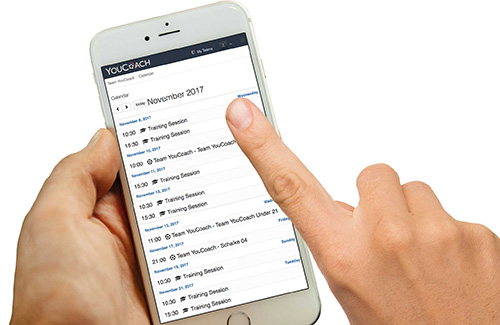 With the new Calendar function you can:
Easily access to the different weeks or months using the quick keys <>
Change the view mode by choosing between months, weeks and days
Read the list of your activities using the "Agenda" visualization
Visualize or modify the programmed sessions and the matches played, simply by clicking on the label
Quickly access to the activities in the program on the daily date by clicking on "Today"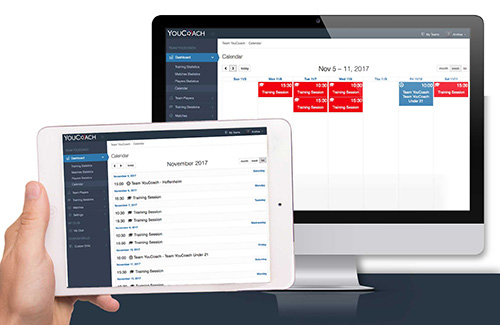 Are you already a subscriber?
Go immediately to organize the next training sessions by clicking
HERE
Aren't you a subscriber to YouCoach yet?
Discover
HERE
all the advantages reserved for subscribers. The MyCoach application is included in this service. Subscribe now and start enjoying all the advantages!