Manuel Neuer: The extra player in Joachim Löw's Germany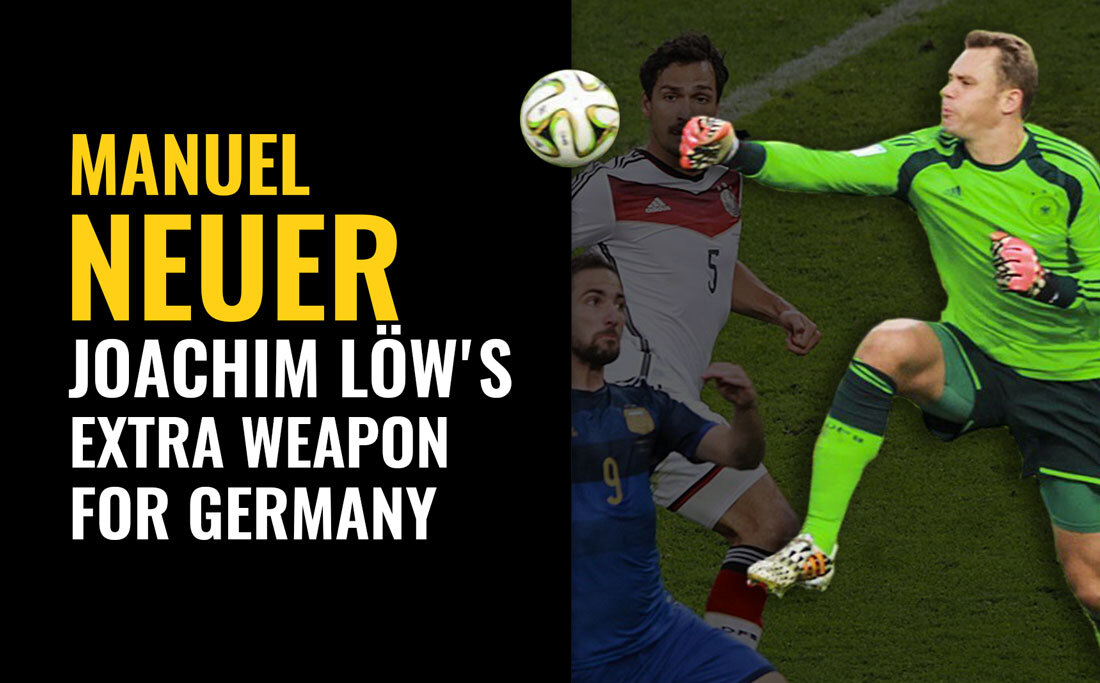 Thanks to the video analysis we review how Germany uses the goalkeeper not just for saves but also to create an overload during the construction phase
Germany vs England, Neuer in particular. Today we see how Germany uses the goalkeeper not just for shot stopping but also to create overloads during the construction phase.  
The construction playing system is a pentagon: the two wingback push up leaving the central defenders free to play wide, but above all making the two midfielder find a lot of space against the three English strikers.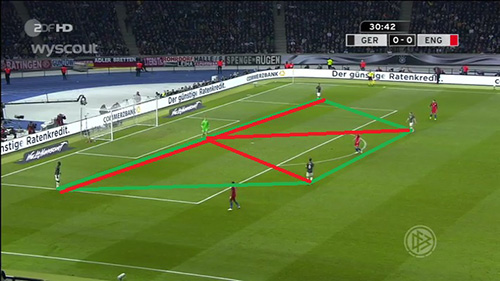 The greatest number of passes are performed by the two central defenders Rudiger and Hummels. These passes are useful to attract the English Strikers and create space playing with midfielders or with the wingers.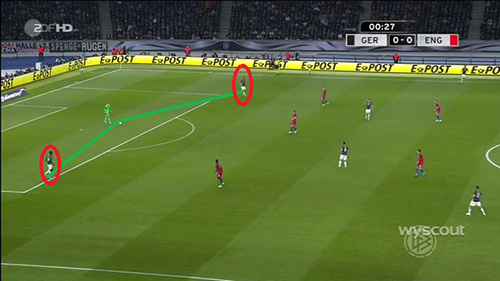 In case of pressing, the talented German goalkeeper has an excellent long pass: when the English defensive line rises, he directly kicks deep.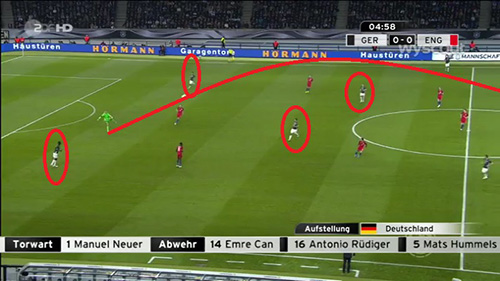 In the high zone Neuer is the player to perform wide ball circulation. In this case from the right side to the left Rudiger and Hummels play with him. (
look at the Video
)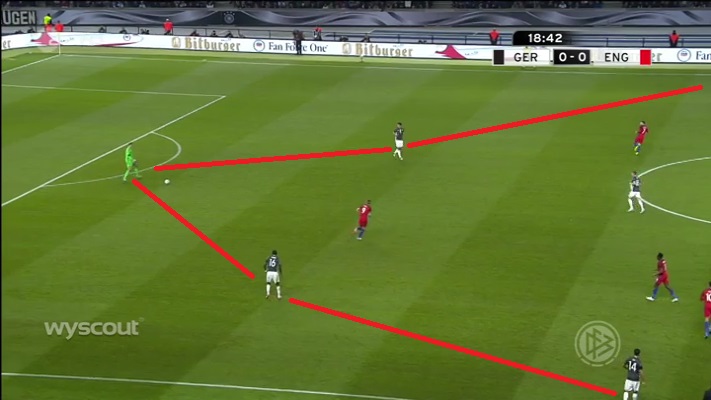 He's also the player who makes the Germany team rest: in case of a long missed pass he goes towards the ball not to make the teammates drop too much.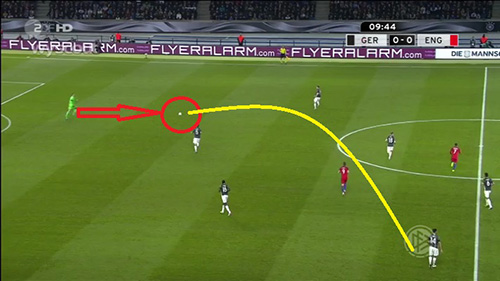 Inside his half field Germany is arranged in a pentagon giving different solutions to his goalkeeper: passing sideways with central defenders, ball in to the midfielders, long pass to bypass the pressing. Of course he's the extra player.
---
Photo Credit: Danilo Borges