Improving players' ability to shoot at goal with the Futsal method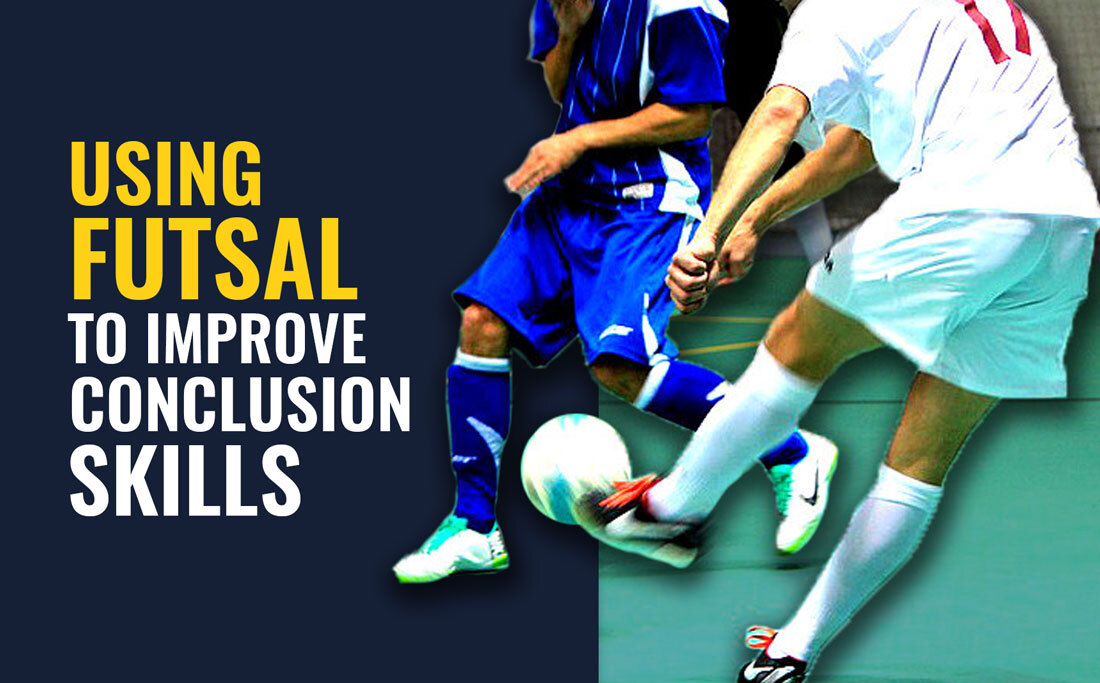 Futsal can help soccer players improve their shooting technique
Shooting at goal is the most rapid and creative phase of football, where decision-making ability has an essential role. Players decision-making capacity is often wrong and slow, with the exception of world class players.
We notice that in countries where youth futsal is played at high level (Spain, Brasil, Portugal and Argentina) there's a better chance to bring out sports talent.
Futsal, often wrongly considered as the "poor brother" of soccer, can be a great tool to improve several players aspects such as finishing capability.

By the term finishing we mean:
The ability to score a goal
Assist
Shooting3
How does Futsal help?
Thanks to reduced space
Thanks to the space occupied by the goalkeeper in a smaller goal
Thanks to the large number of shots per minute
In An Educational Path
All these things stimulate decision-making, creativity and flexibility during the educational path, creating inside players head a more rapid and efficient "processor".
In élite training
It teaches to identify the goalkeepers' weaker side
It improves decision-making ability and speed
It develops creativity
It develops game combinations with 2-3 players facing a closed defense
The far post concept (a futsal classic) helps to find the best solution before shooting directly
Higuain testimony (futsal player as a child) below, a player with an unbelievable finishing ability:
"Coming from a smaller goal, a reduced space with closer defenders and consequently less time to decide, I felt favored in soccer, with defenders more distant, a larger goal and more time to think..."
… the results are known!
Messi's and Cristiano Ronaldo's scoring abilities (all players coming from futsal) are a further proof.
Proposed exercises
 

Exercise coming from futsal focused on rapid and erratic shooting, making-decision capability and peripheral vision