The head start you're not expecting for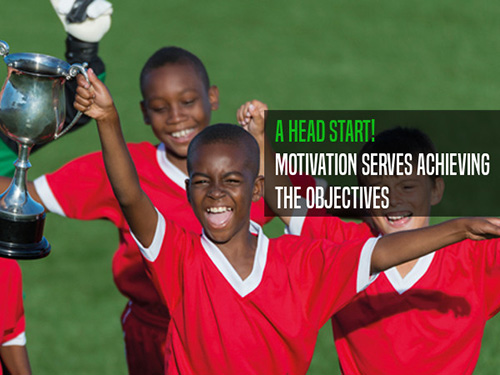 Objectives are achieved faster and with a higher quality by virtue of a motivation also by the little ones
We all know that motivation moves up a gear: objectives are achieved faster and with a higher quality by a motivation also by the little ones, as long as you strike the right chords...As educationists we're lucky because you can get motivated, so motivation can be taught. It takes hard working and lot of dedication, sometimes lot of patience too, but the reward could be well above the effort...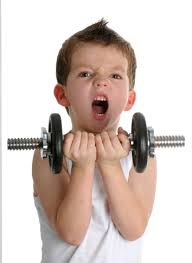 It's by the way a reward for life because once the secrets of a motivated mind are learnt, they will expand to all areas of our life. Right where we feel that we want to achieve an objective, there comes the higher gear of motivation to tell us how to do it... when kids, adults, at school, at work, in relationships, in sports... it doesn't matter what the objective is: motivation just knows that we want to achieve it, and starts moving by all available means to allow us to obtain it. 
Educationists are therefore lucky because they have the opportunity to lay the groundwork of motivation in children's mind and teach them to look for the higher gear inside themselves... moreover for their whole life...
In last article we saw that some stimulating factors are necessary to bring out this natural self-improvement power, such as the environment, which must be stable and secure, must be able to propose simple coherent and clear incentives to make children self confident and also brave and curious. Excited but not stressed out.
Other factors which may encourage children's motivation are:
To have the opportunity to establish important relationships in the gaming environment
To be actively involved in what they're doing
To have short-term and tangible objectives to reach.
Therefore, what should never be missing in a training session is the focus on development of these factors. Let's see some suggestions on how to do it:
Make them feel at ease, make them all feel important, sometimes engage them in extracurricular activities so they may strengthen the impression to be part of a significant group.
Teach them in a pleasant and funny way, actively involving them in what they're learning, without overloading them, making them try even if obviously at the beginning the will go wrong. 
Pay attention not to focus on mistakes compared to incentives to learn: motivation increases if you're encouraged to improve, and not if you feel awkward, locked and discouraged to try again.
Make them work on short-term, tangible, simple, clear objectives, possibly proposed one by one, so that each can act as a strengthening incentive for the next.
Since we are important role models in the educational development of children, we must never forget that we also need to learn for teaching: do your best in improving your educational expertises and not only the technical ones. Our task is enormous, but the reward is magnificent: when each of them will be faced with a problem or a change in life, after a first tense moment, he will most probably insert the higher gear he trained so hard in the field, and instead of surrender, he will start a new adventure looking for the most efficient solution to improve his life.