Coordination skills' importance in soccer technique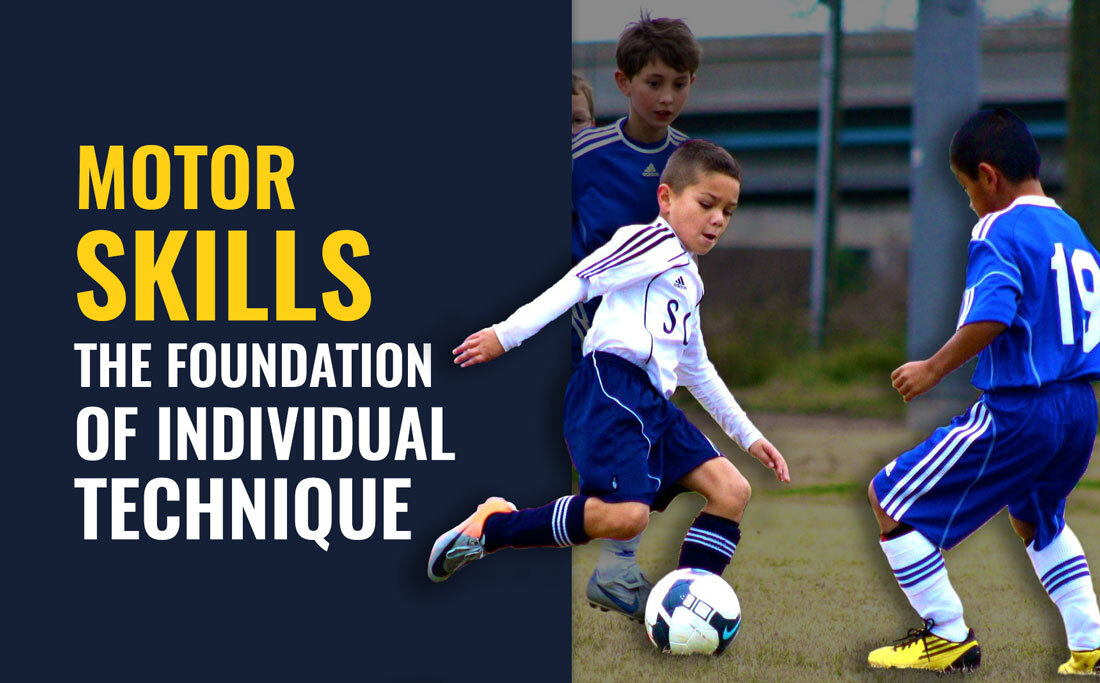 Motor skills are fundamental when learning soccer technical gestures
In modern society, young people dedicate less and less time to free play and to learn how their body move, with a lower development of basic motor skills. A more sedentary lifestyle creates the conditions for a poorer psycho-motor skill development in youth. Sports disciplines, in some ways, have a duty to fill motor skills gaps in kids' social life. 
It is fundamental today that a sports instructor has a good level of knowledge of coordination skills and teaches them constantly during practice, especially with "sensitive" age groups.
In soccer these "sensitive" age groups are the ones between U7 and U14, that is a group that includes kids from 6 to 13 years of age.
MOTOR SKILLS
Motor skills are a basic requirement to learn soccer-specific technical gestures!
So it's important to use a training methodology that includes teaching and strenghtening basic motor skills, and also a program that teaches coordination technique. 
The better coordination skills are, the better a technical gesture can be performed. 
MOTOR CONTROL = BASIC TECHNIQUE
During the first years of soccer training we should start teaching and developing kids' basic motor skills:
Walk
Run
Jump
Throw
Grab
Crawl
Roll
Climb
...
The best thing to do is to create motor courses that involve players in funny races, possibly using the ball.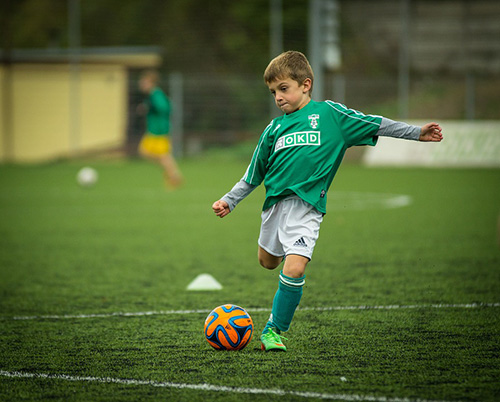 COORDINATION SKILLS
During young soccer players' growth path, after a good consolidation and automation of basic motor skills, we can introduce a more articulate advancement of coordination skills. 
These are very important to learn technical gestures in an analytical way and to practice them in varying situations with external influences. 
Coordination skills can be divided into general and specific.
General coordination skills are:
Motor learning skill
Motor control skill
Movement adaptation and transformation skill 
Special coordination skills are:
Balance ability
Orientation ability
Motor reaction skill
Motor anticipation skill
Space-time perception ability
Differentiation ability
Rhythm
Combination of movements
CONCLUSIONS
How can anyone make young players' learning path the most effective?
By curating all aspects of the training program:
Communication
Correction of mistakes
Encourage players to be active performers (using exercises that involve both inductive and deductive processes)
Create captivating drills
Vary technical-coordination aspects
Vary motor experiences
Use a trial-and-error process
Show the correct execution of a technical gesture to encourage imitation learning